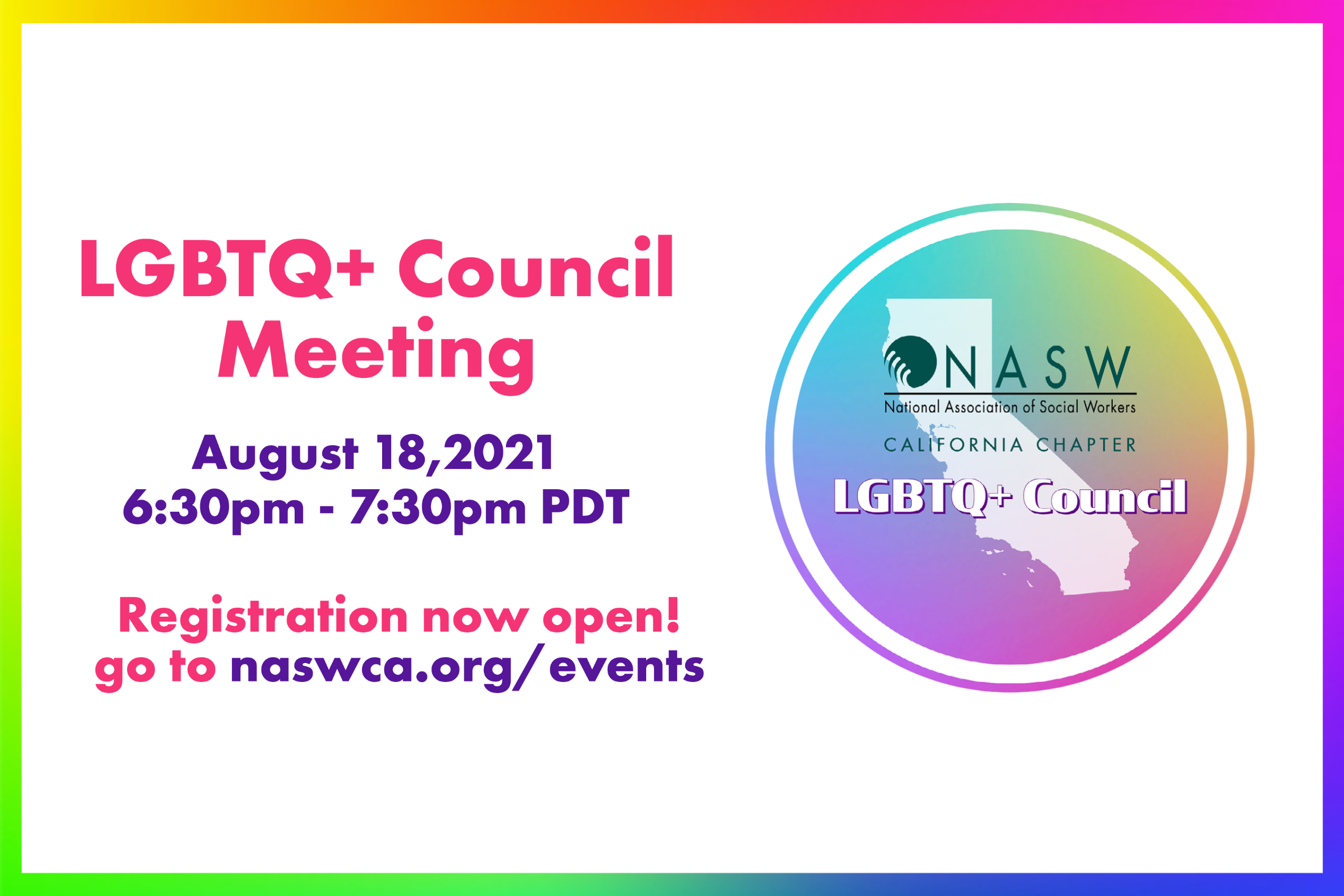 Our LGBTQ+ Council was officially recognized by NASW-CA's Board of Directors during our most recent meeting, and we are excited to announce that we now have an official council! We will be hosting our next LGBTQ+ Council meeting on August 18th from 6:30pm – 7:30pm PDT.
Join us for our next meeting as we discuss new leadership opportunities, and delve into new ideas about partnering with other organizations that are making a difference for the LGBTQ+ community in California.
Please click here to register! This event is free for all to attend. Everyone is welcome!
If you have any questions, please email us at membership@naswca.org