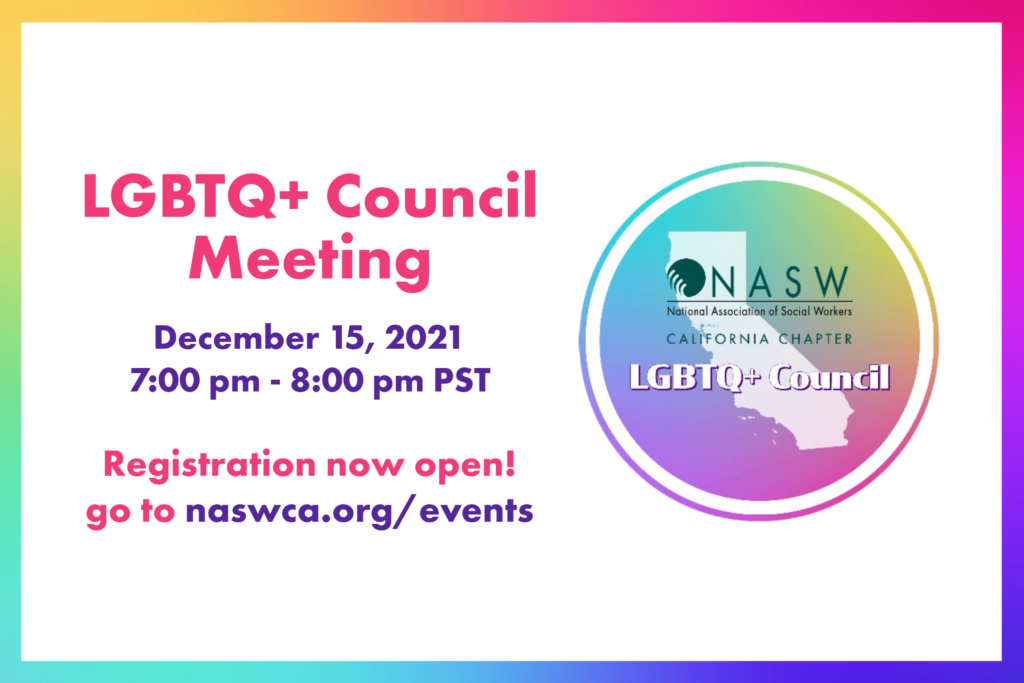 As the year draws to a close, the NASW-CA LGBTQ+ Council is springing into action! The question at the top of our minds is: "What's next?" – and we want your input. During our next council meeting, we'll discuss what we'd like to accomplish in 2022. Help us craft a new vision and identify the next steps to achieve meaningful goals for our community!
Please click here to register! This event is free for all to attend. Everyone is welcome!
Please contact Verna Barrientos (she/her) at verna.n.barrientos@gmail.com or Essy Knopf (he/him) at ehsan.knopf@gmail.com for any questions about the NASW-CA LGBTQ+ Council or the upcoming meeting.