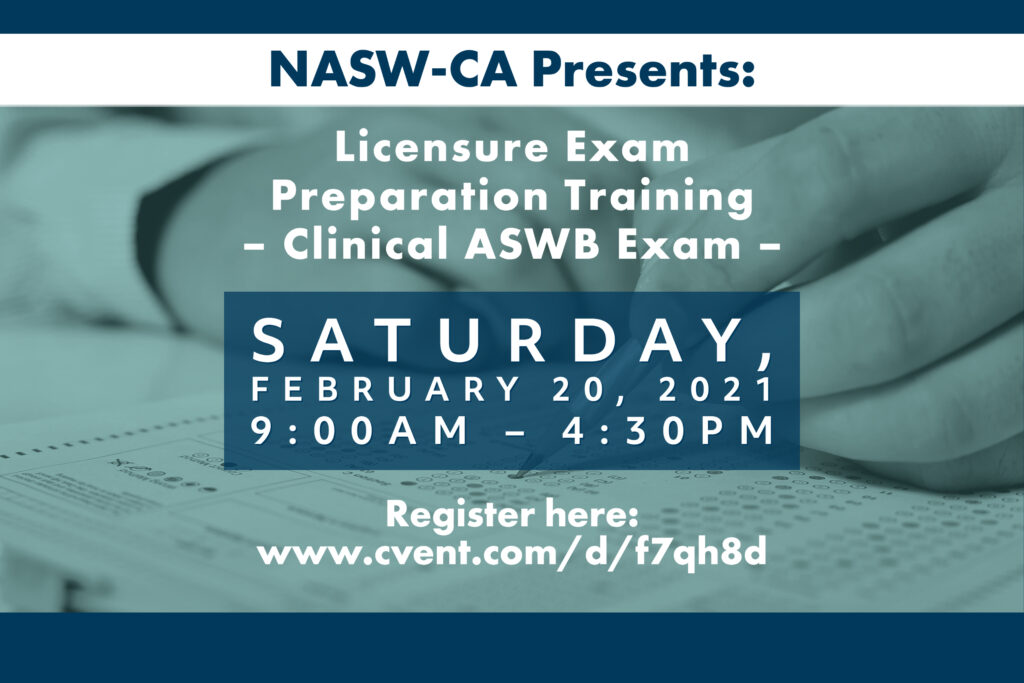 NASW-CA will be hosting an intensive 6-hour exam prep training on Saturday, February 20, 2021 from 9:00am – 4:30pm!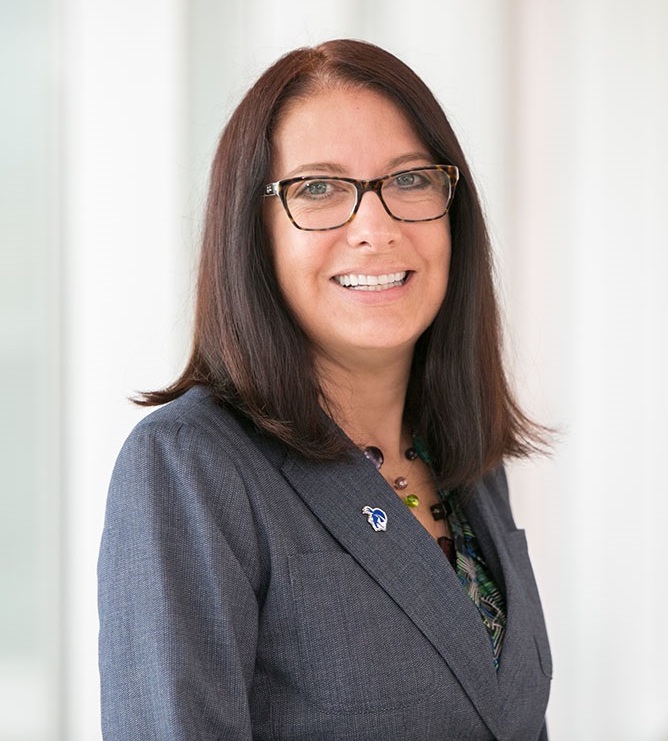 Presenter: Dawn Apgar, PhD, LSW, ACSW, has helped thousands of social workers across the country pass the ASWB examinations associated with all levels of licensure. In recent years, she has consulted in numerous states to assist with establishing licensure test preparation programs. Dr. Apgar has done research on licensure funded by the American Foundation for Research and Consumer Education in Social Work Regulation and was chairperson of her state's social work licensing board. She is a past President of the New Jersey Chapter of NASW and has been on its National Board of Directors. In 2014, the Chapter presented her with a Lifetime Achievement Award. Dr. Apgar has taught in both undergraduate and graduate social work programs and has extensive direct practice, policy, and management experience in the social work field.
Fee:
$150 NASW Member
$200 Non NASW Member
Registration deadline: February 5, 2021
Licensure Exam Prep Training
Be prepared. Learn the content and strategies to pass the Clinical ASWB exam for social work licensing. This one-day workshop will walk social workers through the necessary steps to pass the ASWB exam and reduce test anxiety.
This 6-hour course includes:
· Full day comprehensive virtual workshop that covers key exam content areas
· Six-month access to full Exam Guides and learning management system with access to book author, discussion board, study games, flashcards, and interactive study features
· Fifty question pretest that provides feedback on exam readiness
· Sample questions reviewed during the full day online, interactive session with Exam Guides' author
· Comprehensive Study Guide Book – $95 value! – Social Work ASWB Clinical Exam Guide: A Comprehensive Study Guide for Success, 2021 – THIRD EDITION. Springer Publishing
Key Features:
· Covers all the content areas on the examination, including new content from the DSM-5 added in 2015
· Includes a 170 question complete practice test (with explanations of the correct answers) that mirrors the exam
· Begins with a self-assessment section to help identify areas of strength and weakness
· Offers a wealth of test-taking tips and strategies to foster exam confidence, including tips on dealing with test anxiety
· Developed by a highly respected educator of social work licensure candidates
Registration Fees – includes course manual and 6 months access to full Exam Guides and learning management system.
Please note:
· Please plan to join at 8:45am; Seminar runs 9:00am – 4:30pm
· A link for the pretest and information to join will be sent prior to the training
· A hardcopy of the manual will be mailed to the shipping address provided in registration
· Please make sure that you have access to a computer with a webcam – webcams should be on during the session
· Access to study products is good for six months from the time of activation – refunds cannot be given once you use the online access code and/or the book has been received. There are no exchanges of books once they are shipped.
· Non-refundable
PDF version available below: