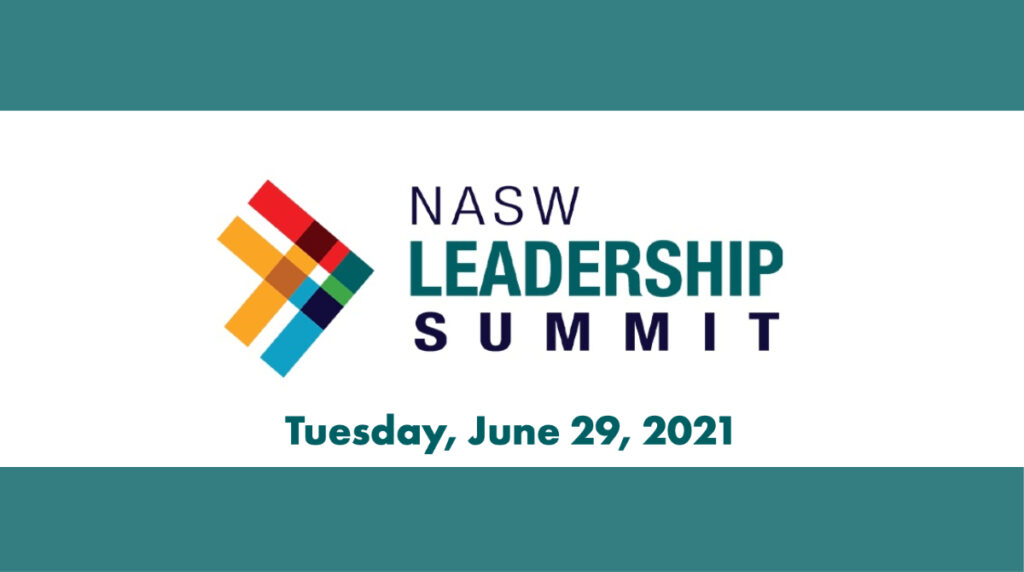 Continue to develop your ever-evolving social work leadership skills by participating in the 2021 NASW Leadership Summit.
This single day online event on Tuesday, June 29, will host leaders from the social work community to share their expertise and help you hone your skills as a leader in the field.
Each registrant will receive complimentary copy of the NASW Press book, Social Entrepreneurship, Intrapreneurship, and Social Value Creation.
Register by clicking here: https://naswvirtual.socialworkers.org/nasw-leadership-summit-2021
For general questions about content, CE credits or other information about the Leadership Summit, please contact NASW at leadershipacademy.nasw@socialworkers.org.
For a full explanation of our cancellation policy, please check the FAQ page.