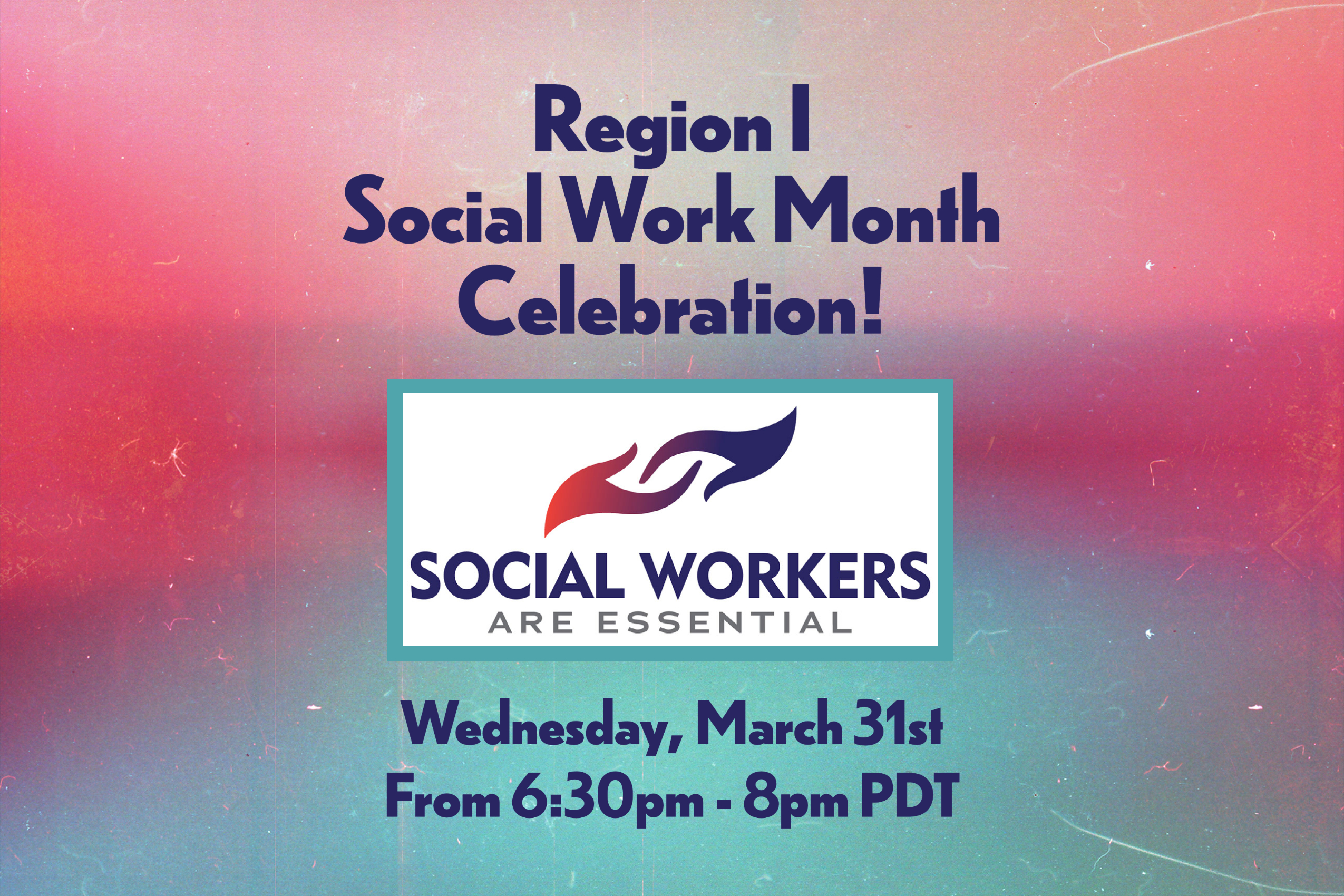 Region I will be hosting their annual Social Work Month celebration, as well as hosting "Advance Directives 101: The Essential Role of Social Workers" on March 31st, 2021 from 6:00pm – 7:30pm PDT!
Celebrate Social Work Month 2021! This year's theme is Social Workers Are Essential. Join us to learn about the social worker's role in advance care planning. To empower yourself, your clients, and our communities, we must learn the valuable skills of knowing what an advance directive is and how to complete it.
See below for Region I's upcoming events this month!