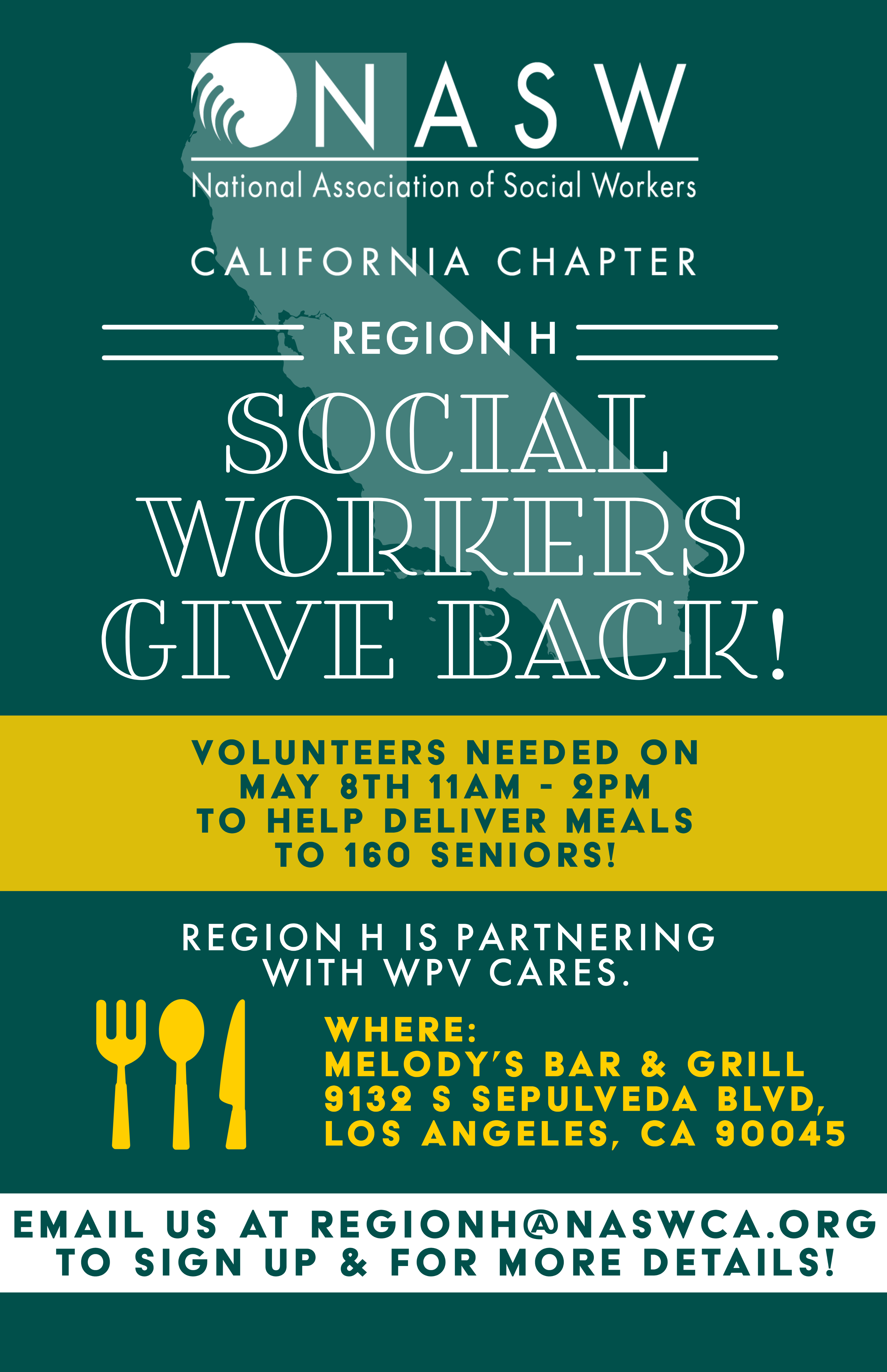 Region H! On May 8th, 2020, we will be sponsoring a lunch for 160 local seniors through an organization called Westside Pacific Villages! It will involve us sponsoring the lunch from a local family owned establishment, volunteers picking up the lunch and then driving around the westside area to deliver the lunches as part of a care package.
The restaurant we're partnering with is:
Melody's Bar & Grill
9132 S Sepulveda Blvd,
Los Angeles, CA 90045
Please email us at RegionH@naswca.org if you're interested in donating your time for this event! There are also other ways to get involved with Westside Pacific Villages. All you need to do is fill out the volunteer form as soon as possible so your name is in the system before May 8th!
To register, please click here: https://thewpv.org/wpv-cares-volunteer-covid-19/