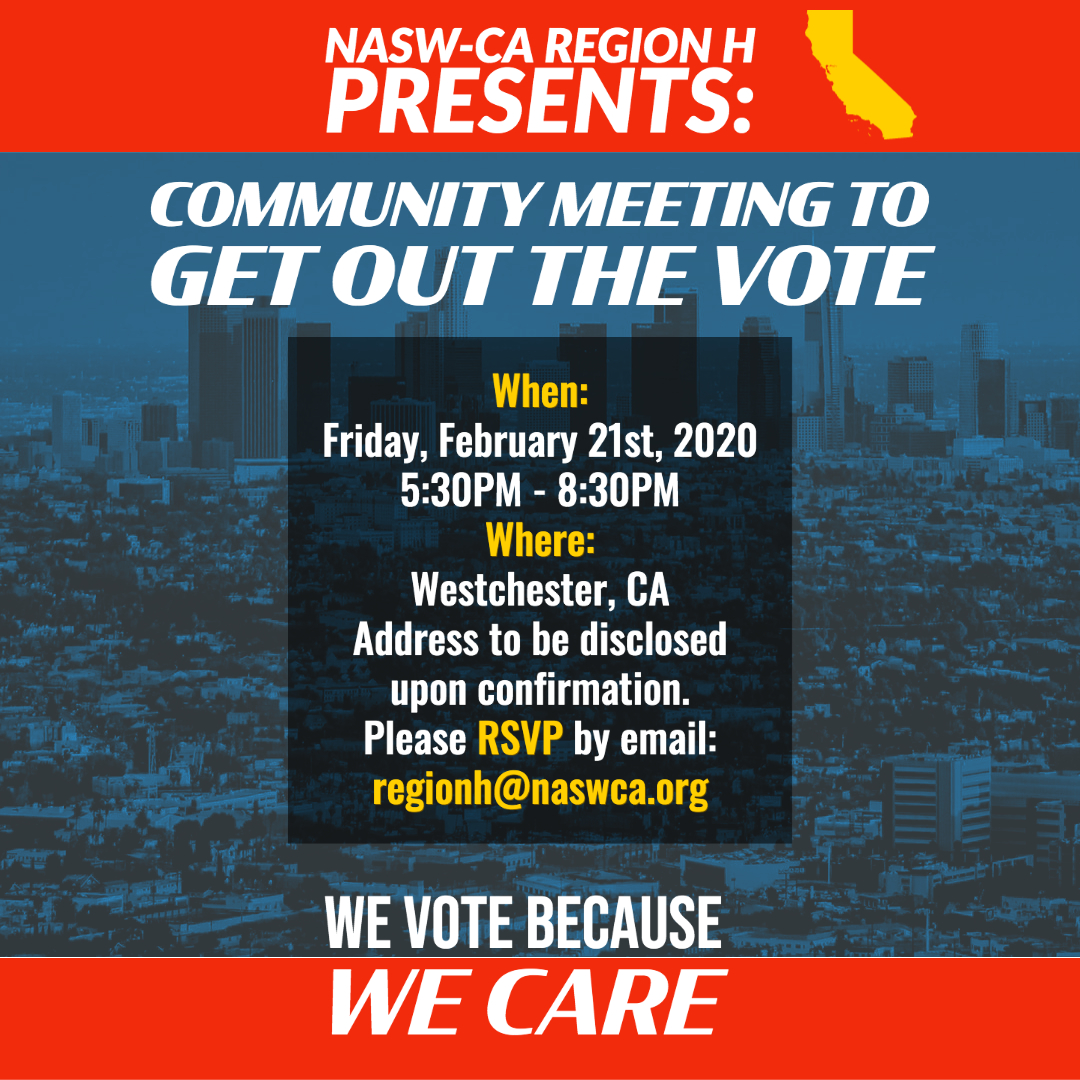 by Ahmanise Sanati, NASW-CA Region H Director
I received the honorable invitation to a community meeting with Congresswoman Maxine Waters late November with several other community members. We primarily discussed the new voting system happening in LA County, and the work we will be doing countywide to prepare for the upcoming election in March. Most importantly, we discussed the importance of voting- it is not only our responsibility to do it, but we must empower our communities to get out there too. This is a crucial voting year, and it is upon us as social workers to do the work we are supposed to be doing.
Come join us in the first of what will be several meetings we will be holding with community members as we strategize ways to get out the vote. We will be engaging in action items, and planning for more. Let's work to amplify our voice with others and challenge social injustice with our votes in the next election!
When: Friday, 2/21, 5:30pm-8:30pm
Where:  Westchester, Los Angeles, CA
Address will be given upon confirmation. To RSVP please email regionh@naswca.org
Pizza dinner will be provided. We are looking forward to seeing you then!