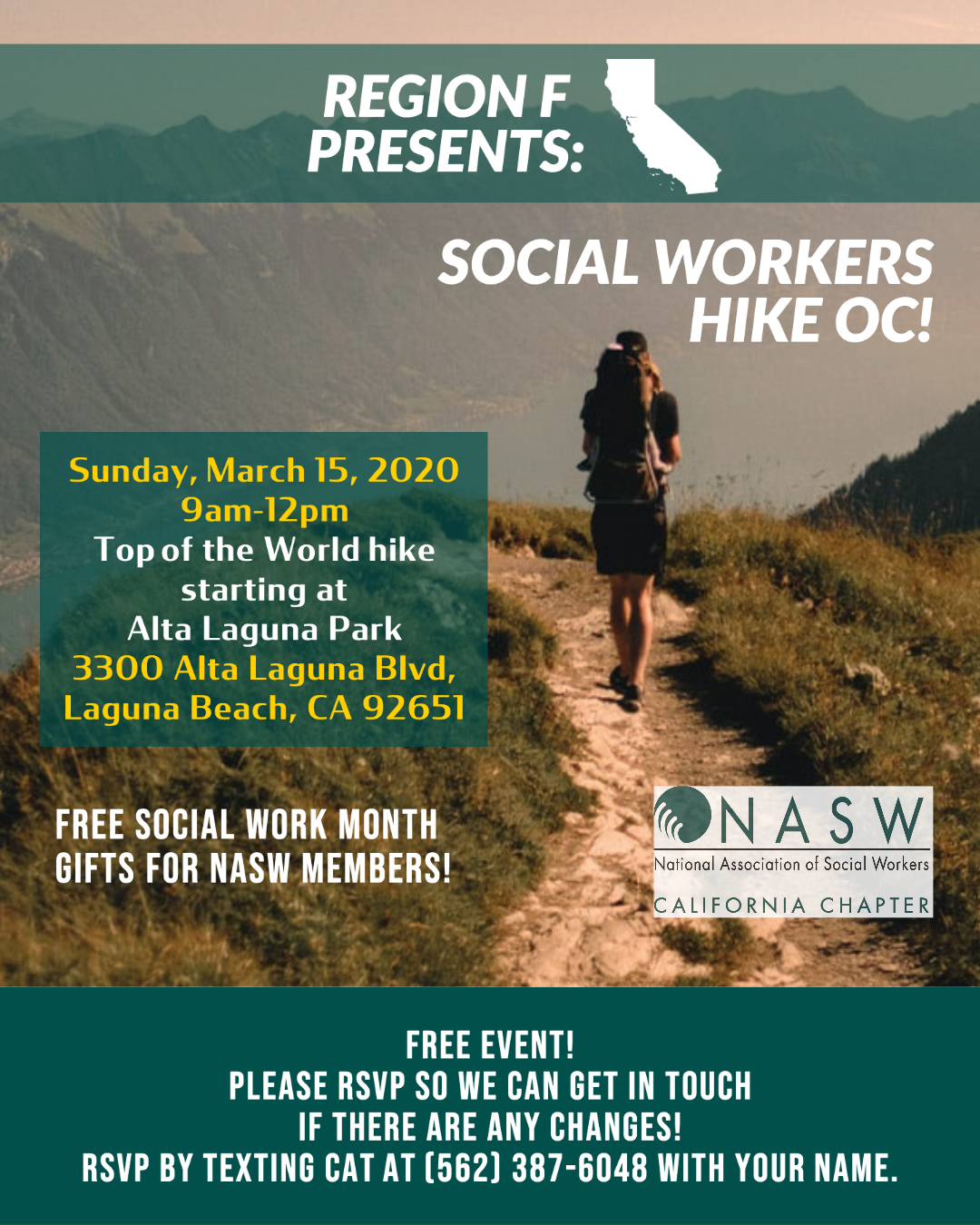 Sunday, March 15, 2020 9am-12pm
Top of the World hike starting at Alta Laguna Park
3300 Alta Laguna Blvd, Laguna Beach, CA 92651
Join fellow generations of Social Workers for an easy to moderate morning hike! We will have some fantastic social work month gifts for our NASW members!
There is no charge for this event – Feel free to bring all your social work colleagues, friends, co-workers, neighbors and your family! Please know, your furry babies (dogs) may not be allowed on some trails.

The trail is located at the north end of Alta Laguna Blvd.
Parking is at Alta Laguna Park or on the street.
We aren't about that mud life – This event will be cancelled if it rains within 48 hours of the hike.
Please RSVP so that we can contact you if there are any changes! Please RSVP here or by texting Cat (562) 387-6048 with your name.