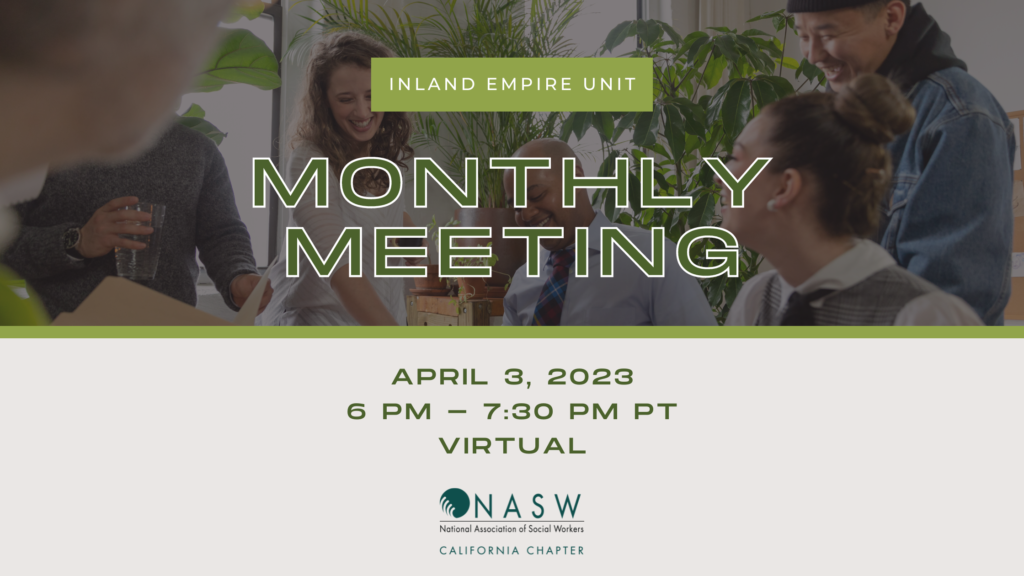 Just after celebrating Social Work month, we would like to take some time with our local members! Join us on April 3 to connect with other Inland Empire social workers.
We will take turns, 5 minutes or less, sharing why you become a social worker and what led you to get our MSW degree? Was this direction planned for a long time? a change in direction? Was there someone special who influenced your decision?
We look forward to hearing your journey!
Please contact Mary A Zapor at uazalum@gmail.com with any questions.