By Nama O'Donnell, MSW Candidate, CSU Stanislaus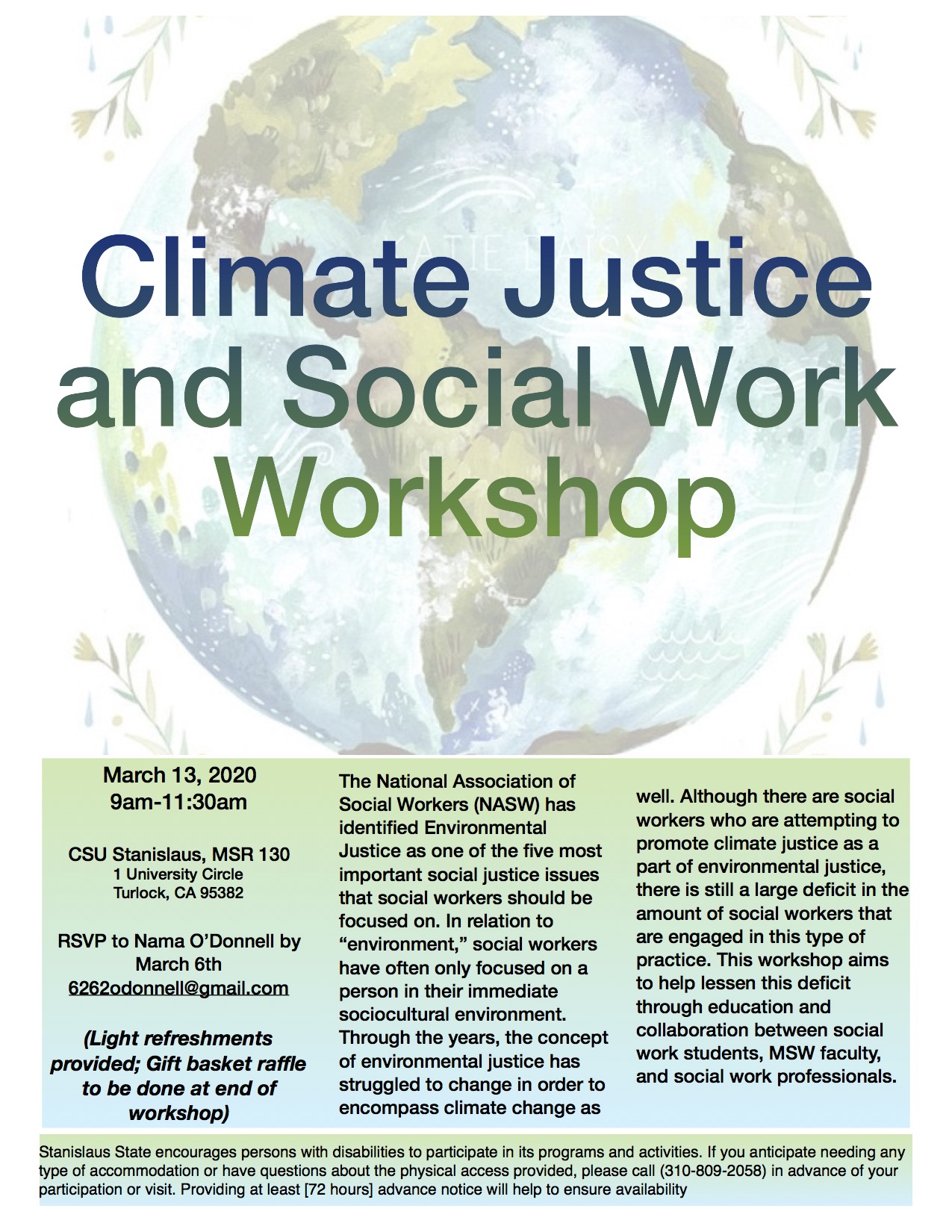 My name is Nama O'Donnell. I am in my final year of my MSW program at CSU Stanislaus and as a part of my Culminating Project, I am hosting a Climate Change and Social Work Workshop on March 13, 2020 from 9-11:30am at CSU Stanislaus.
This workshop aims to provide education about climate change, with an emphasis on how social workers can be addressing climate change, and encourage collaboration between social workers to better understand how social workers in a variety of fields can work toward practicing more environmentally just social work.
All social work students and faculty, along with all Social Work professionals are invited to this workshop. Please RSVP by March 6th to Nama O'Donnell (6262odonnell@gmail.com).
Light refreshments will be provided. A Gift Basket will be raffled off at the end of the workshop to thank you for your participation.
More information is provided on the attached flier. Feel free to forward this information to any MSW students/faculty or social work professionals.
Have a wonderful day and I look forward to seeing you on March 16th!
Sincerely,
Nama O'Donnell
CSU Stanislaus, MSW Candidate
6262odonnell@gmail.com