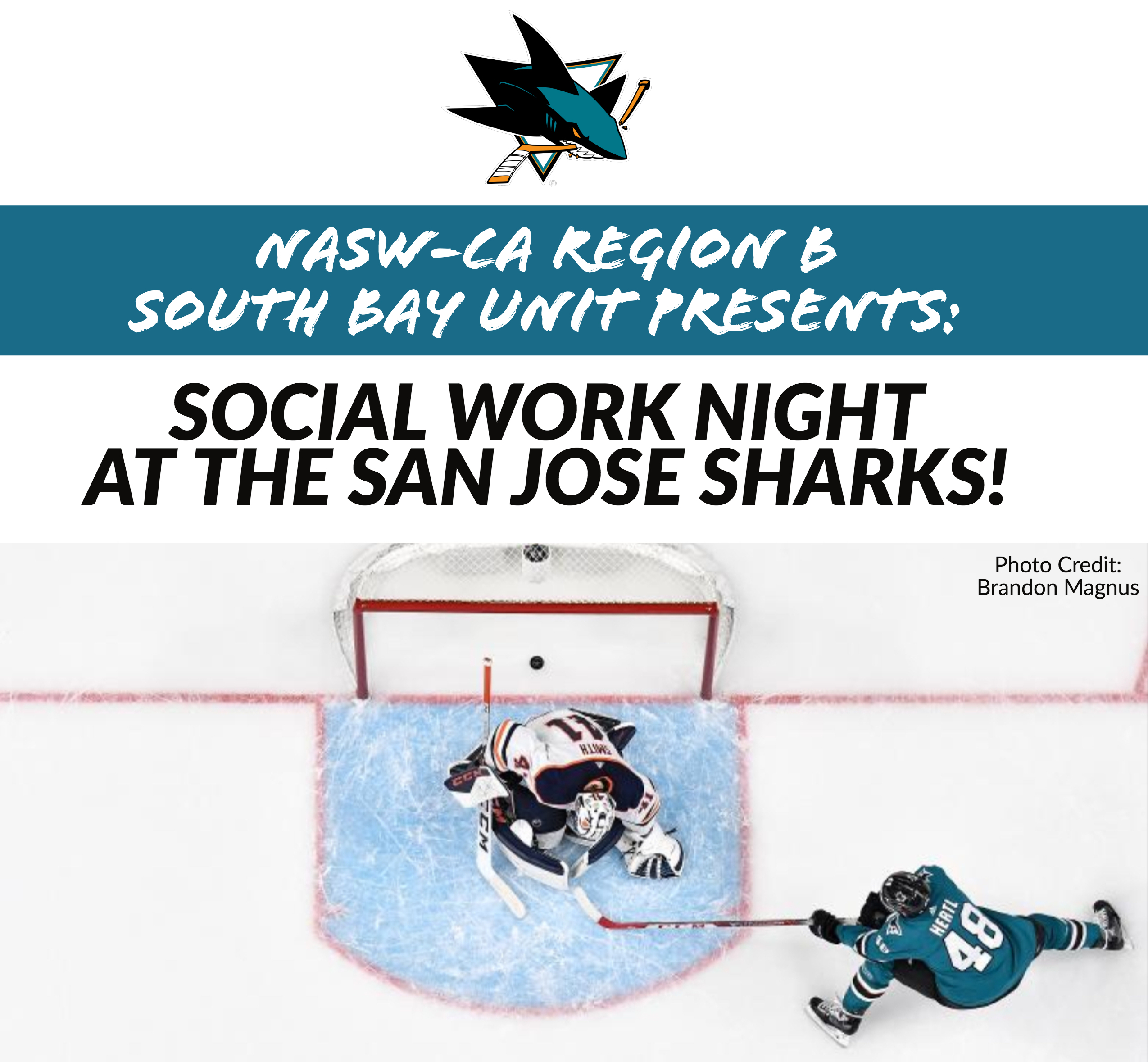 NASW-CA proudly presents our first ever Social Work Night at the San Jose Sharks! Come help celebrate Social Work Month on March 7th, 2020, as we practice self-care by enjoying a fun game at the San Jose Sharks. Purchase of your ticket through our link will give you access to our exclusive pregame event and mixer at the SAP Center as well as a postgame group photo on the Ice with Sharkie.
Commemorative "Social Worker Night" t-shirts will be sold separately with pre-orders coming soon. Friends and family are welcome to attend. Pre-game mixer starts at 12:00pm. Game starts at 4:00pm. Check out our Facebook Event page for more updates! 
Please note: Our tickets will be grouped together and will be available for pick up at will-call. Tickets are limited for our grouping.
Event: Social Work Night at the San Jose Sharks
Where: SAP Center
When: March 7th, 2020
Tickets: $46. Tickets can be purchased by going to www.naswca.org. Click on Events and Select Event.
Time: 12-4pm pregame mixer, 4pm puck drop
Contact RegionB@naswca.org if you have any questions