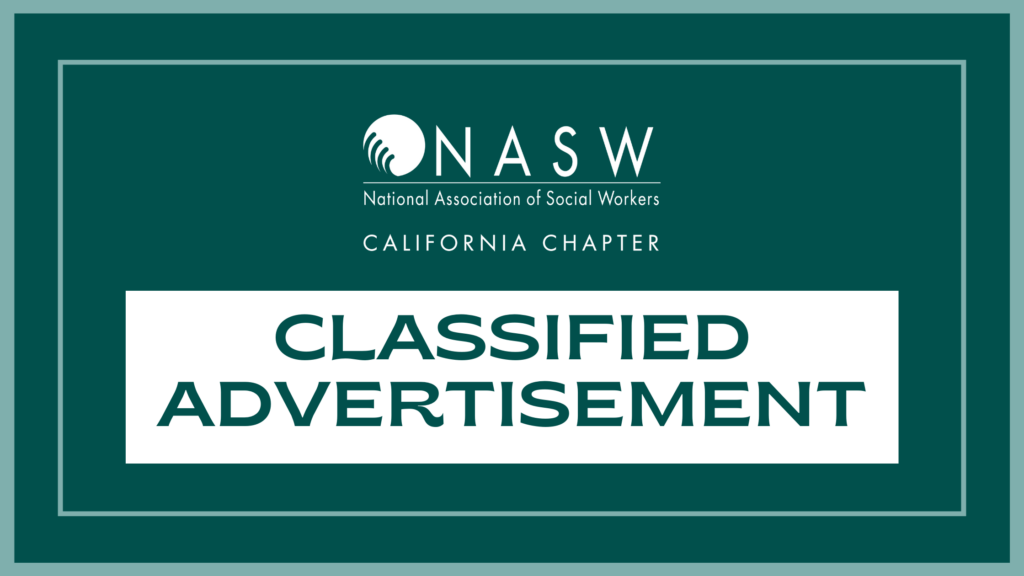 Interested in joining an established private practice in Davis? Psychological Resource Associates has openings for licensed LCSWs and ASWs. As the EAP for the DJUSD and YCOE, our clients are high functioning and motivated. PRA offers competive compensation, flexible scheduling, full administrative support including intake, triage and insurance billing.
Contact Dean Dickerson, PhD for information at deandickersonphd@gmail.com and at 530.219.6144.
Be advised that this is a paid advertisement and does not necessarily reflect the views of the National Association of Social Workers, CA Chapter.