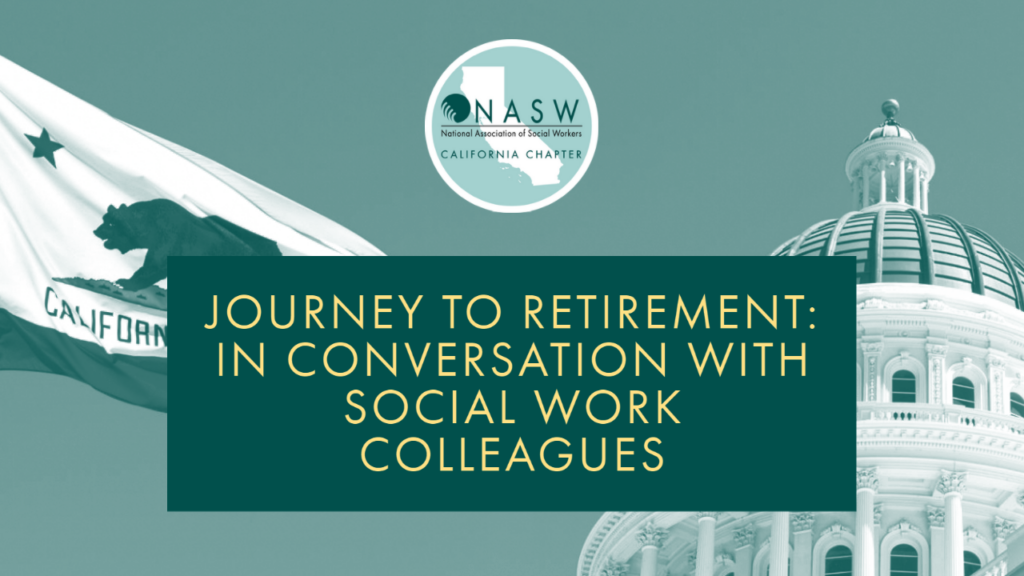 Thank you all who made it to last week's meeting on Journey to Retirement: In Conversation with Social Work Colleagues. Please find the recording on our Chapter's YouTube channel.
For those who did not make it, please listen in by viewing the recording provided above.
If you have been curious about the process of retirement and want to explore what a satisfying "next chapter" might look like, listen in for a conversation among four social work colleagues. Each will share highlights from their own social work career transitions, sharing pearls of wisdom targeted at aiding each of us along our own journey to retirement.