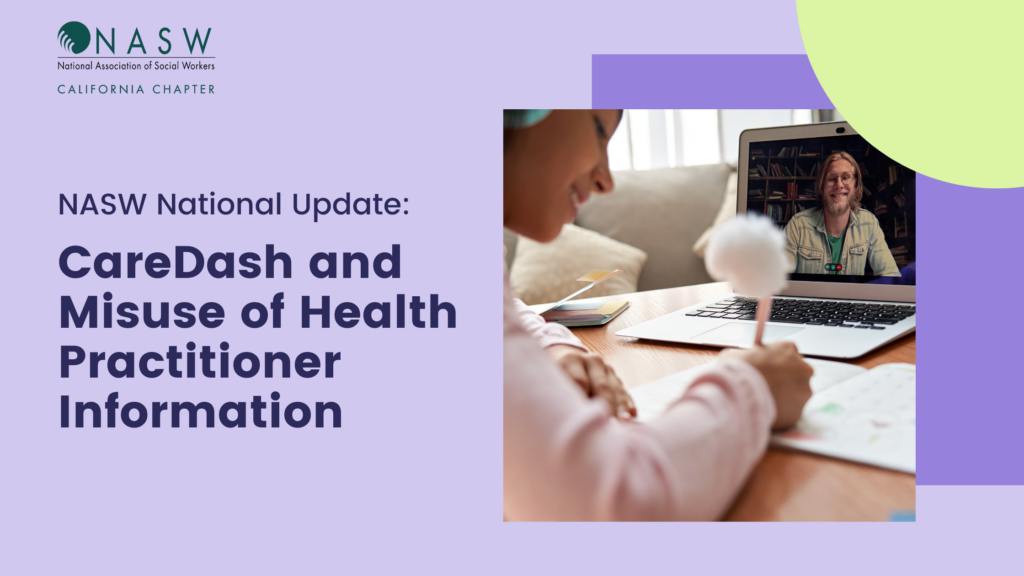 Update (August 15, 2022) on CareDash and BetterHelp Concerns
We previously informed you of our concerns about the posting of psychotherapists' profiles, without their knowledge or consent, in soliciting business for online psychotherapy platforms. We are happy to report that – with the help our members – significant progress has been made in addressing these concerns. For a summary of developments, see this NASW blog.
Given this progress and ongoing discussions between NASW's National Office and  CareDash and BetterHelp, we ask that you refrain (at least temporarily) from filing complaints on this issue with law enforcement/consumer protection agencies, including the state attorney general and the FTC.
We will continue to update you on developments as they occur.
As noted in the blog, we are very grateful to you, our members, for your support and engagement on this issue.