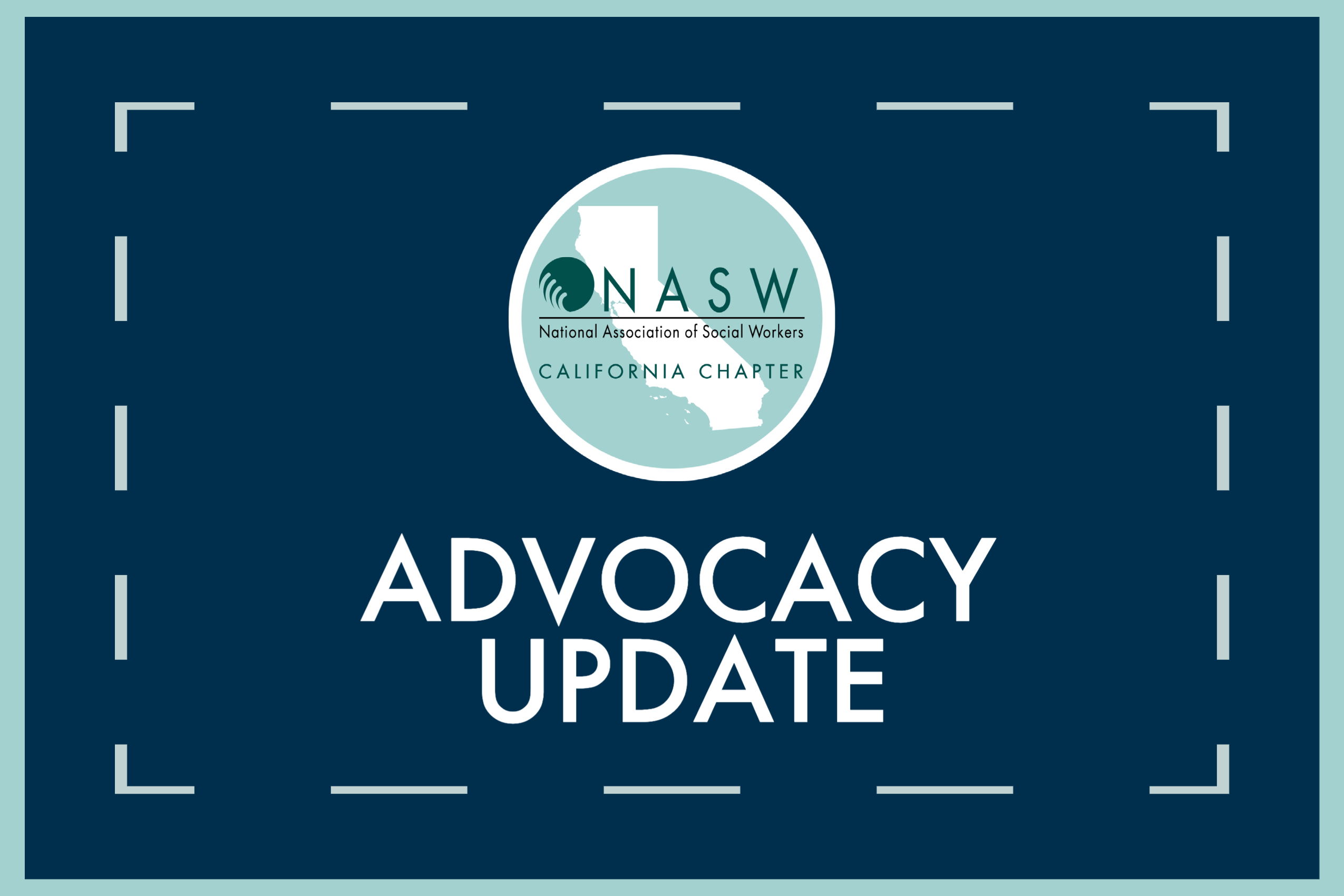 Sacramento, CA
June 30, 2021
NASW-CA is pleased to announce the California State Budget passed by the Legislature on June 28, 2021, reflects several priorities advanced by our association. As social workers, we strive to ensure the state budget invests in vulnerable and marginalized communities. To that end, we co-sponsored several budget requests. Below is a summary of our budget requests included in the final budget:
NASW-CA, the Racial and Ethnic Mental Health Disparities Coalition (REMHDCO), the California Reducing Disparities Project (CRDP), and Safe Passages co-sponsored a successful request to include $63.1 million in the budget to sustain and expand the California Reducing Disparities Project. This successful and innovative program funds 35 culturally responsive, innovative Implementation Pilot Projects (IPPs) across California to reduce mental health disparities in five population groups: African American, Latino/x, Asian and Pacific Islander, Native American, and LGBTQ+. The funding will continue this program for another four years and allow for planning for the third phase of the program which should enable the project to expand to additional populations.
Along with the California Alliance of Child and Family Services, NASW-CA successfully co-sponsored a request to include $5.4 million in the State Budget for Foster Family Agency Social Workers. This will increase salaries in order to retain social workers which will improve outcomes for foster youth.
NASW-CA worked with the California Public Defenders Association and other partners to co-sponsor a request for $50 million in the State Budget to support Public Defender offices and Social Workers who work in those offices. The funding will be used to implement criminal justice reforms that have been passed by the Legislature in recent years which will result in the release of people who have been inappropriately incarcerated.
NASW-CA worked with a large coalition to increase grants for SSI/SSP recipients. This long held priority of the association will result in increased SSP grants of approximately $36 for individuals and $92 for couples beginning in January 2022. This increase will finally restore half the cuts made to this program during the Great Recession. The budget also states the intention to restore the remaining 50 percent in the 2023-24 budget year.
Additionally, NASW-CA supported other successful proposals that are included in the 2021-22 Budget Agreement:
Medi-Cal for income eligible undocumented seniors 50+
The elimination of the Medi-Cal Assets test
Continuing the eviction moratorium
This year proved to be a historic opportunity to make investments in diverse racial and ethnic, and low-income communities. Although the Legislature made historic investments, there is more work to be done and we look forward to continuing our advocacy for social workers and our clients.
The National Association of Social Workers, California Chapter represents approximately 9,000 professional social workers in California who have degrees from accredited social work programs across the country. NASW-CA advocates, on behalf of our members and their clients, for the implementation and improvement of programs and policies designed to enhance human well-being and help meet the basic needs of all people. At NASW-CA, our members drive our agenda through our Legislative Committee's work year-round. Apply to be a member and stay apprised of opportunities to contribute to this change.
###