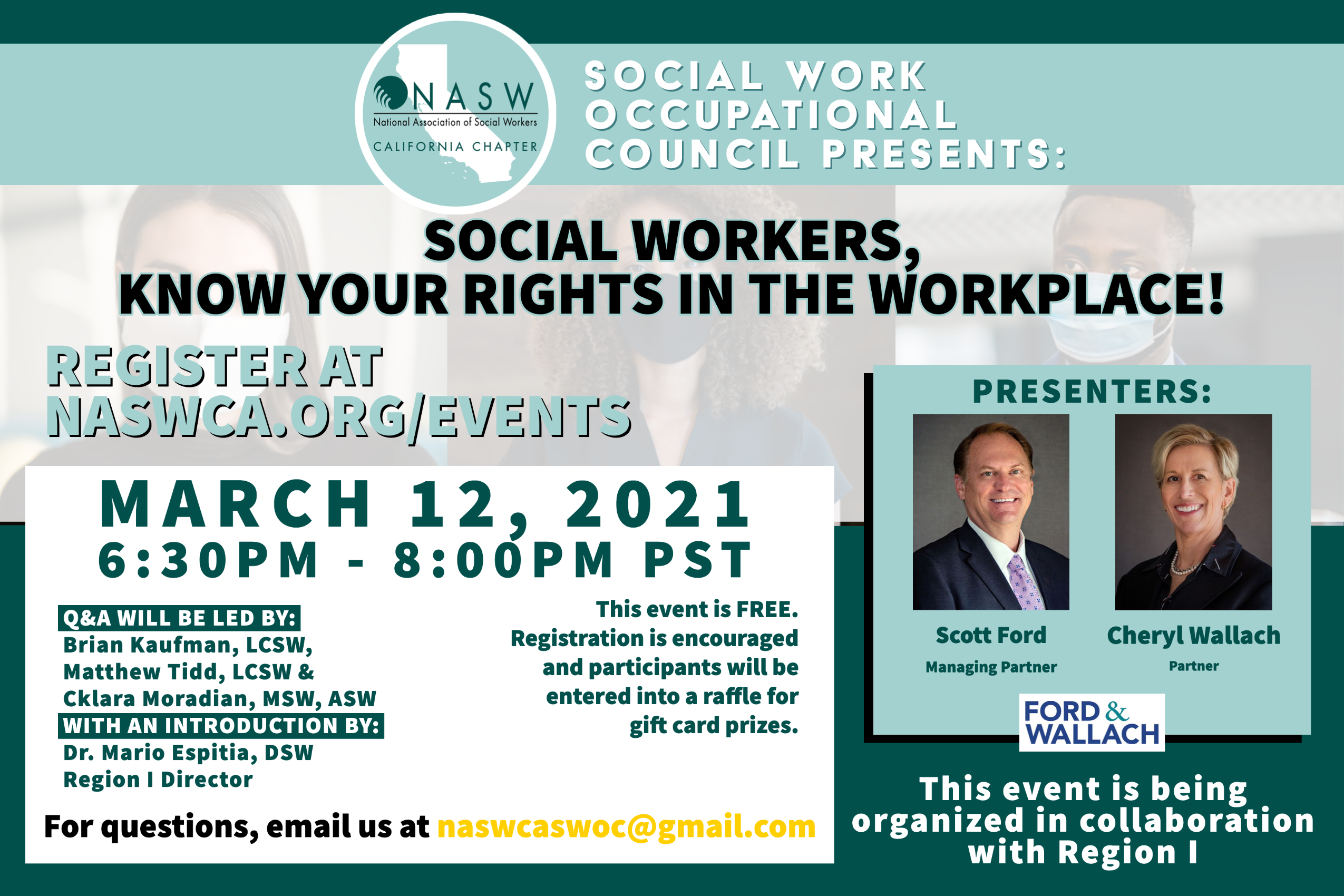 This event is for ALL social workers (MSW students, new graduates, early career folks, as well seasoned professionals) to hear directly from two experienced workers' compensation attorneys about basics of worker's compensation, what qualifies and what doesn't. It is also an opportunity to have general legal questions answered regarding workplace disability accommodations, workplace safety especially during COVID-19, and other related legal issues. Participants are encouraged to submit questions in advance.
The speakers will be attorneys:
Scott Fort, Managing Partner at Ford & Wallach Cheryl Wallach, Partner at Ford & Wallach
Q & A will be led by:
Brian Kaufman, LCSW, Matthew Tidd, LCSW and Cklara Moradian, MSW, ASW with an introduction by Dr. Mario Espitia, Region I Director.
The event will be on March 12th at 6:30pm-8pm for a presentation and Q&A on Zoom. Event is FREE. Registration is encouraged and participants will be entered into a raffle for gift card prizes. 
To register, please click here!
For questions, please email Brian Kaufman at NASWCASWOC@gmail.com
A PDF version of the flyer is available for download here: