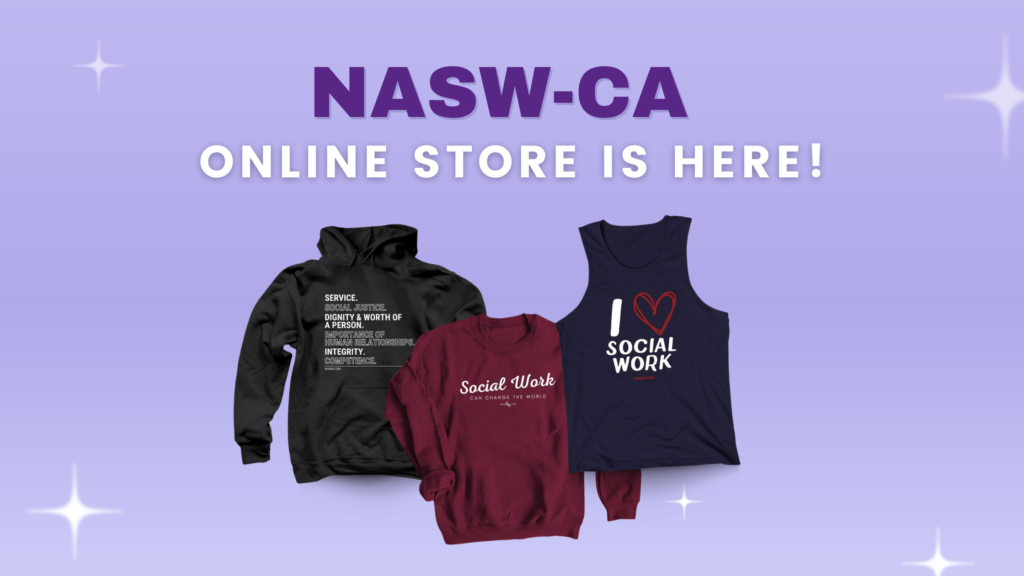 Wear Your Social Work Pride on Your Sleeve
You matter, and the work you do matters too. Show your social work pride with NASW-CA official merchandise! Our new online store is stocked with a wide range of social work themed clothing, all designed by us. With so many styles and colors to choose from, there is a favorite piece (or two!) for everyone. Orders are completed online and shipped directly to you, so visit the store to explore this new offering! 
Every year, NASW-CA works hard to offer the highest-quality resources and information to serve the social work community. Through our political efforts, NASW-CA supports hundreds of legislative proposals that reflect social work values. Additionally, we endorse and fund candidates who are aligned with the social work mission. Any purchase from our online store directly contributes to our long-term efforts to advance the social work profession, advocate for social change, and enhance the professional development of social workers at all levels of their career.  
We are delighted to share our newly launched online store with you! Thank you for your commitment to social work and breaking barriers with us.  
Explore Our Select Styles for Every Season and Occasion