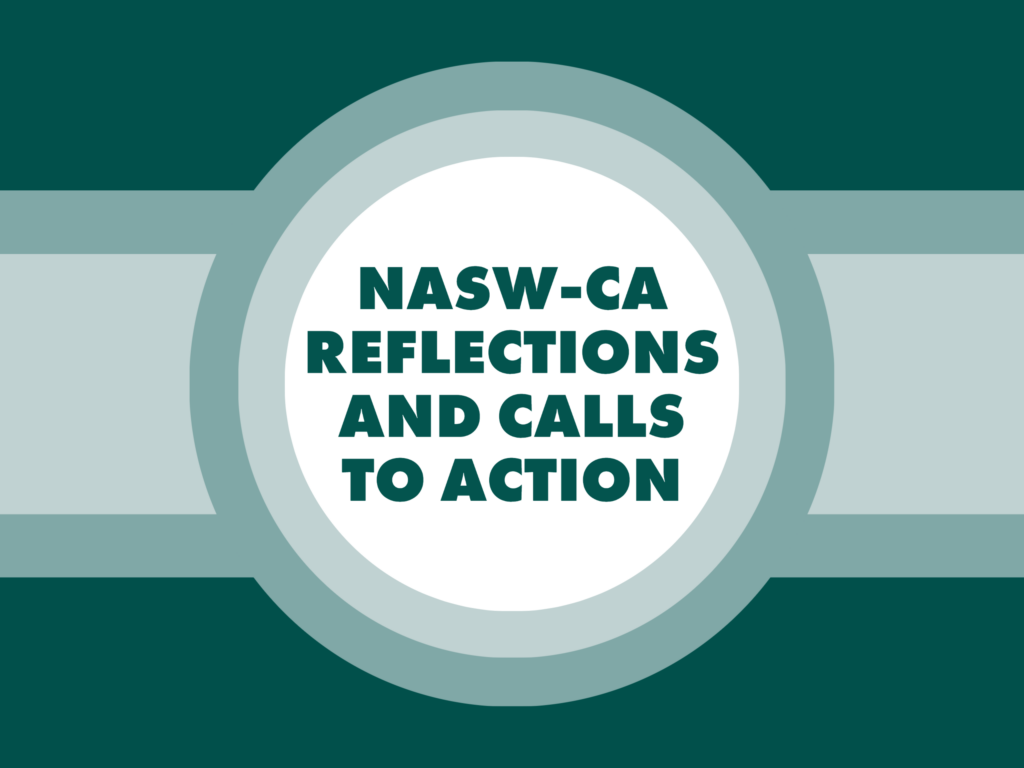 Many of us take the holiday season to reflect on the year's past and ground in the gratitude's of our present. For many of us social workers, we create our own celebrations because the world doesn't stand still on any given day; our work continues, and often it is on holidays that our clients and our communities need us most. It is our role to stand in truth as we recognize the challenges and ongoing pain many of our communities have suffered through the pandemic and failures of our systems of care. We stand in honor, appreciating the resilience and fortitude our clients and our colleagues have displayed irregardless of the constant battles that confront us in our journey toward justice.
But just a few weeks ago, our nation blatantly displayed the white privilege that has tainted our systems. NASW-CA continues to mourn the verdict in the trial of Kyle Rittenhouse, as we witnessed the utter travesty of our current judicial system. The verdict tells us there is no such thing as justice. It tells us that the government favors a kind of being and acts in performative response to wrong done. It tells us that bias and inequality will persist; will continuously win.
It also tells us that we have so much work to do, fellow social workers, and that we must root in the power that is our collective, lean on our communities and one another to move the change we opted to move when we entered this field. This type of pain does not heal overnight, if at all. We hold you all close during this time as we navigate balance amid our service and care for selves. We know that when we see the systems fail us time and time again, continue to harm our Black communities and our communities of color and those forced into the margins, and we see the appalling elevation and promotion of white supremacist and racist principles, our souls crumble with fear and so much pain. When vigilante murders and carrying firearms into public spaces are justified and sanctioned by the systems that were meant to serve us, the stirring revelation is that they were only meant to serve some. Our systems need to change, and in some cases radically eradicated.
Social workers work in the context within and without many of these harmful systems. Our duty is that we are change agents irrespective of where we sit in privilege, access, and position. We call on our field to call in oppression, racism, and harm when it occurs in the workplace, when it occurs in our communities, and certainly when it occurs in our field. We have a responsibility to contribute on an ongoing basis to positive social change. And, right now and continuously, we call on you to honor yourselves, your work, and all the energy you have put forth to advocate for the needs of our communities. We here at NASW-CA are grateful for you and know that you are the heart of so many social justice movements.
As we vision forward, NASW-CA is committed to holding the onus to continue to move state-level initiatives to ensure our social work field can thrive and has the resources to continue our work in healthy and sustainable ways. Please consider joining us at our first ever Macro Social Work Symposium in 2022 to learn how to advocate for organizational, local, and state level change. Leverage us as your association to help partner with you to promote change in your organizations and reach out for guidance and support. We cannot stand still as harm perpetuates.
NASW-CA stands with NASW-WI (read their statement here) and we thank you for building onward movement.