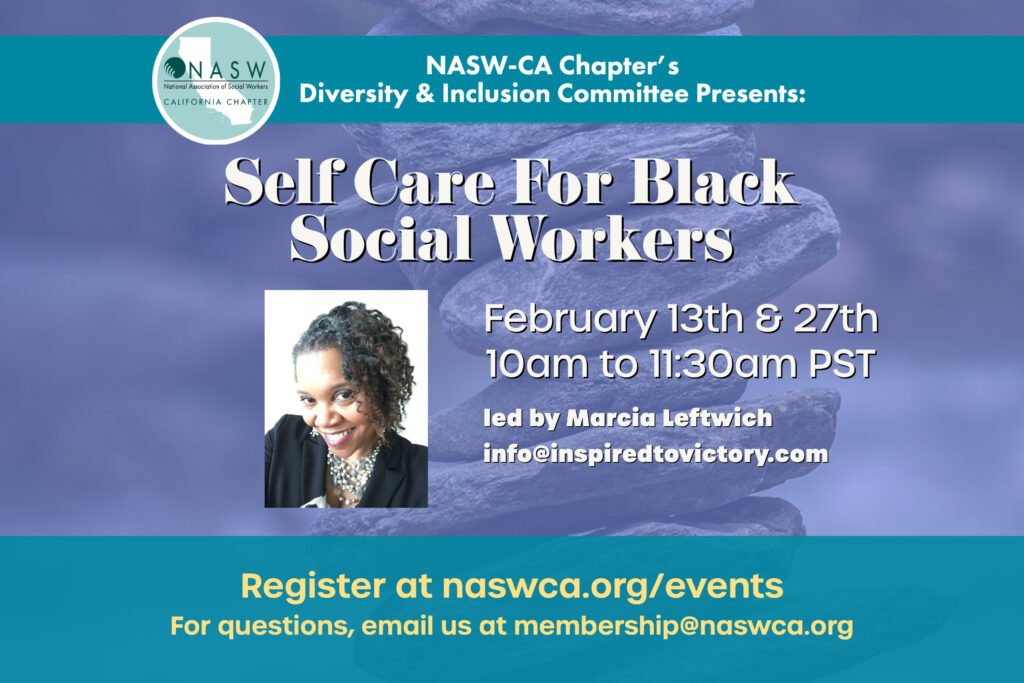 Please join us for a self-care session for Black Social Workers, led by Marcia Leftwich, an advocate for holistic living and de-stigmatization of mental health in communities of color. This opportunity is a free event crafted by NASW-CA's Diversity & Inclusion Committee for social workers who identify as African Diaspora/communities, of African descent or Black/African American only.
NASW-CA is offering two options for this session. The sessions will have an interactive discussion on self-care as a preventive strategy versus a reactive action. Due to historical and recent events of structural racism, oppression, discrimination against the black community, Marcia will assist our Black Social Workers with creating a self-care plan for empowerment. As a Social Worker, we often support others, ensuring that they receive the care that they need and the NASW-CA D&I Committee is providing a space for Black Social Workers to receive the care and support they need with yoga and meditation.
The classes will take place on February 13th and 27th at 10am to 11:30am PST.
Register by clicking here!
About Martha: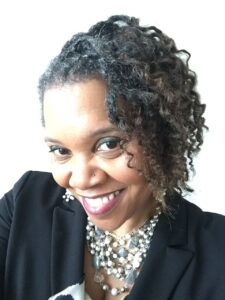 Marcia has a passion for mentoring, empowering and helping others fight to see their light in darkness. She is the owner of Inspired to Victory, LLC. Marcia is an advocate of holistic living and is a mouthpiece for promoting wellness and destigmatizing mental health in minority and underserved communities. As a motivational speaker and author she empowers others to find victory in their circumstances. Marcia is a domestic abuse advocate who provides guidance to those in various parts of their abuse journey. Based on her
strong calling and life experiences, she became a pastoral counselor. In this capacity she provides spiritual development, couples counseling, grief navigation as well as guiding people through trauma and transitional issues that occur on the journey of life.
She passionately teaches yoga, meditation and self-care to inspire people to find a pathway to heal and reduce stress. She is a certified 500 hour yoga instructor, as well as a reiki master healer. One of her guiding principles is to allow her life and story to empower others to not just survive but thrive. She is blessed to have two pillars in her life, Myles and Adin, that have taught her the meaning of unconditional love. Marcia received her B.S. in Biology from Spelman College and her M.A. in Pastoral Counseling (Crisis Response & Trauma) from Liberty University.
Contact:
info@inspiredtovictory.com
Follow Marcia on Instagram: @inspiredtovictory