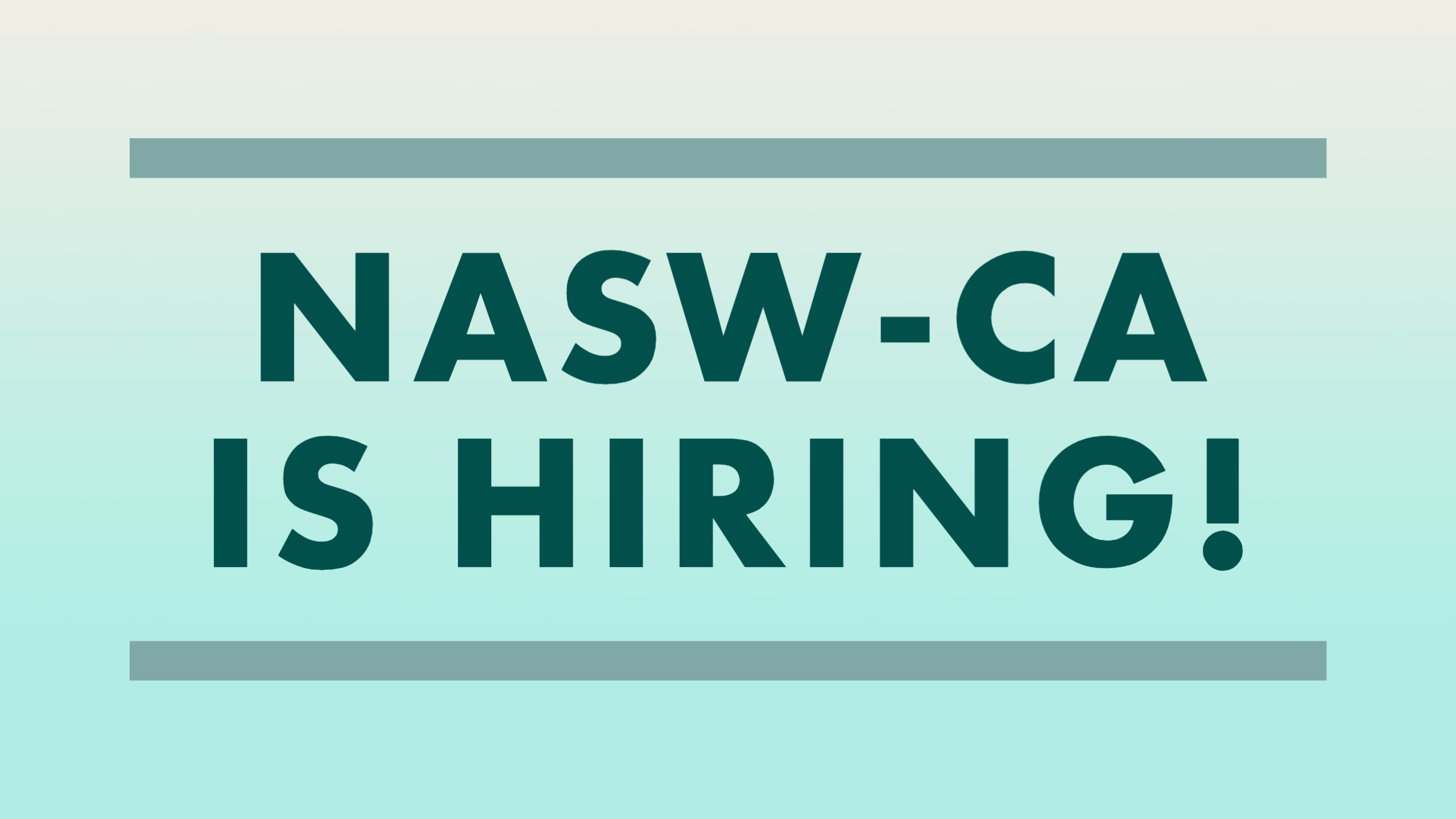 NASW-CA is hiring! We are looking to hire a Marketing & Communications Coordinator for the California Chapter. To apply, please submit your cover letter and resume here. NASW-CA will accept applications on a rolling basis, but applications submitted by and before September 24, 2021 will be given priority review. Due to anticipation of high numbers of applications, we apologize that we will not be able to respond to every submission.
Under the strategic direction of the Chapter Executive Director and reporting to the Director of Membership, this position will support the initiatives of the chapter as it pertains to communications, marketing, and the development of relevant content and promotional material.
Writes, reviews and edits content. Must be a strong writer, editor and proofreader. A creative thinker able to develop and manage appropriate program content for publications, websites, and key audiences. Develops content for recruitment and retention strategies.
Please see PDF below for a detailed job description and to download: