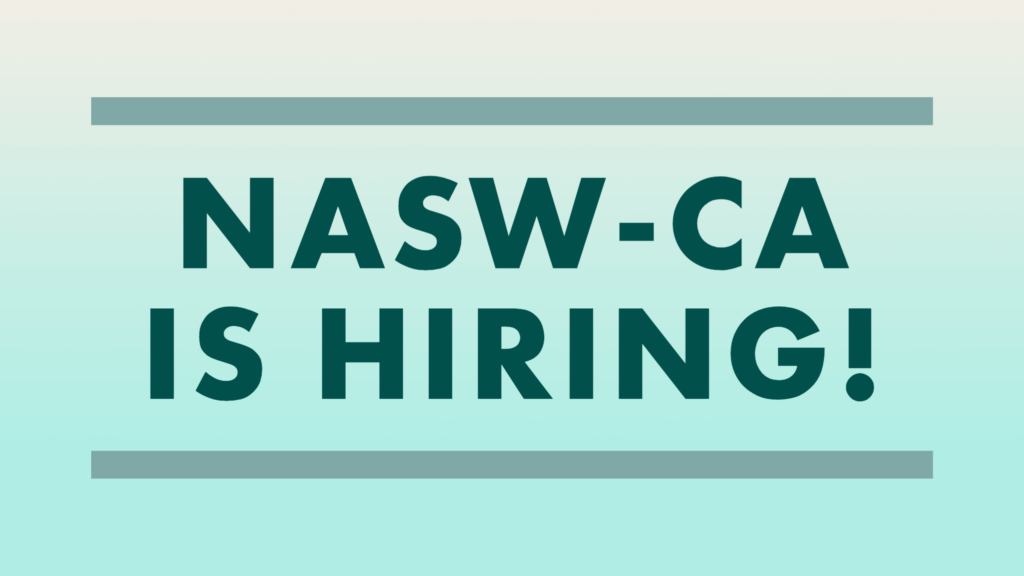 NASW-CA is hiring! We are looking to hire a Member Engagement Manager for the California Chapter.
The Member Engagement Manager is responsible, under the direction of the Director of Membership and Communications, for supporting the successful implementation of the chapter's membership program and grassroots advocacy services for the purposes of membership recruitment, retention, and active engagement in the chapter's advocacy and capacity building initiatives.
NASW-CA is accepting applications on a rolling basis but priority review will be given to those applicants who submit their materials by May 20, 2022. Due to anticipation of high numbers of applications, we apologize that we will not be able to respond to every submission.
NASW is an equal opportunity employer. We strongly encourage and seek applications from people of color, including bilingual and bi-cultural individuals, as well as members of the lesbian, gay, bisexual and transgender communities.