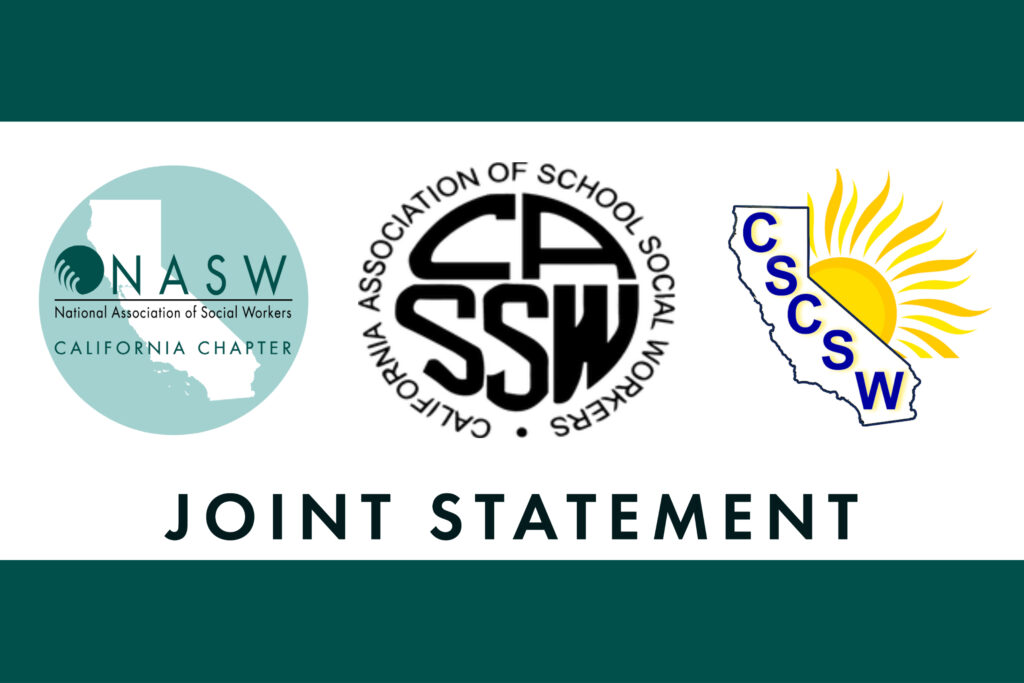 The NASW-California Chapter, the California Association of School Social Workers (CASSW), and the California Society for Clinical Social Work (CSCSW) release a joint statement regarding the deaths of Daunte Wright and Adam Toledo at the hands of police. Please see our joint statement below: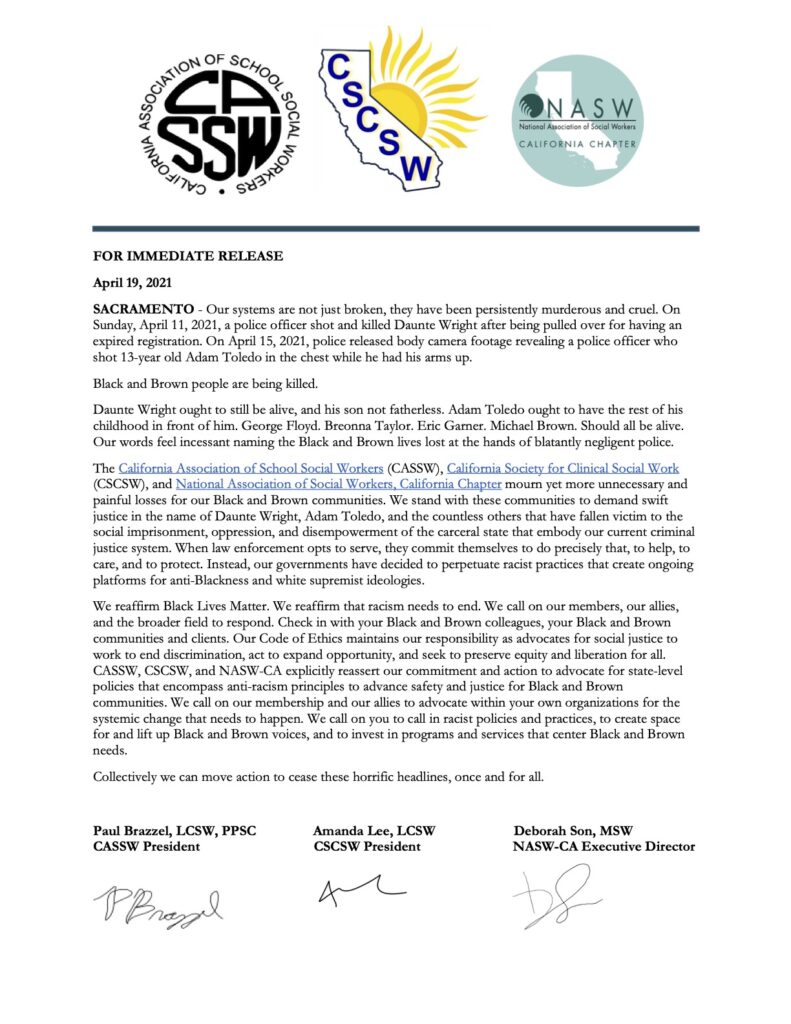 A PDF version is available to download below:
We acknowledge that there was a previous version of our statement circulated with Daunte Wright's name misspelled. We acknowledge the disrespect and potential harm of our error and issue our apologies for the oversight. Our associations ought to be held accountable and we will do better.