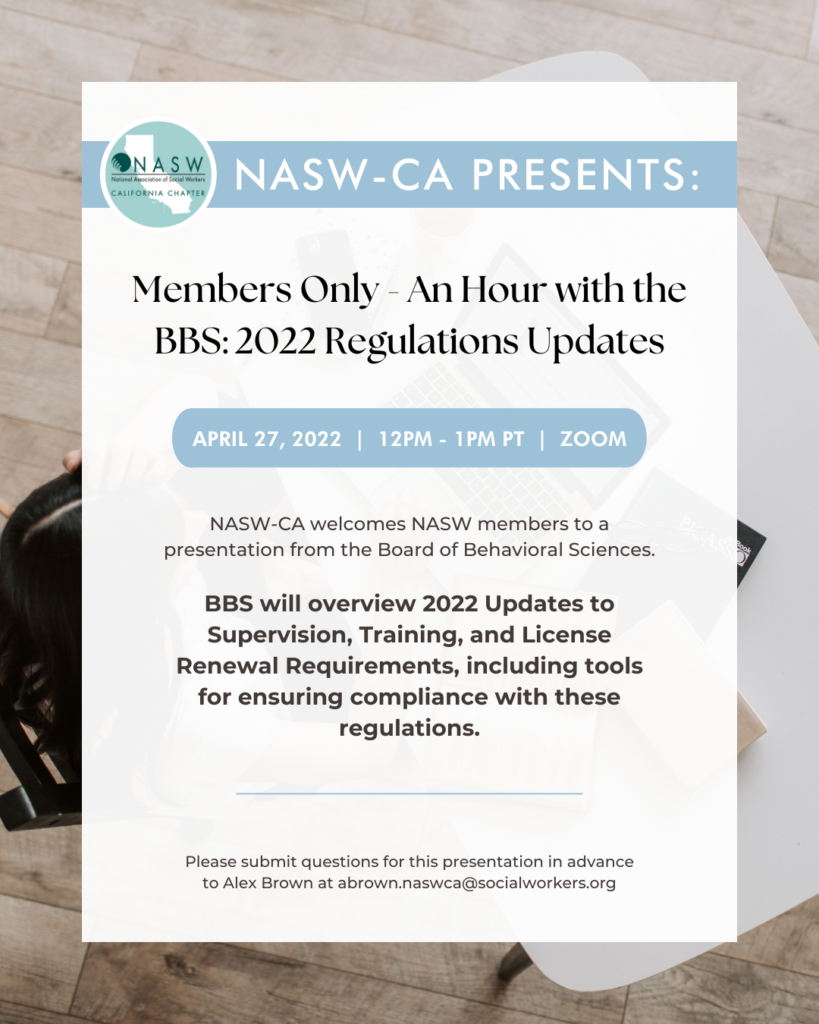 NASW-CA welcomes NASW members to a presentation from the Board of Behavioral Sciences. This is the first of three webinars for licensed and pre-licensed professionals to hear information and updates from our CA licensing and regulatory Board. On Wednesday April 27 from 12-1PM, BBS will overview 2022 Updates to Supervision, Training, and License Renewal Requirements, including tools for ensuring compliance with these regulations.
Please submit questions for this presentation in advance to Alex Brown at abrown.naswca@socialworkers.org.
The deadline to register is Tuesday, April 26 at 5pm PT.
Upcoming NASW-Members Only BBS webinars: