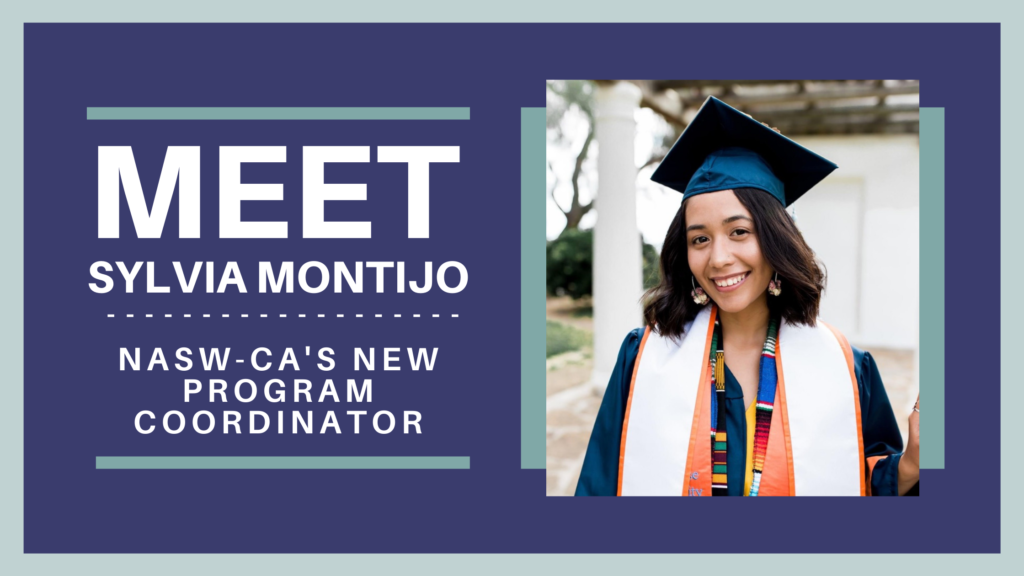 Sylvia Montijo (she/her/ella) was recently hired as the Program Coordinator for the NASW California Chapter! We would like to give a warm welcome to Sylvia as she joins us with great background and experience in education.
Sylvia is originally from San Diego, CA but went to Syracuse University for her undergrad. After spending 7 years on the east coast, she has found her way back to California! She has worked in education since college and is excited to bring her skillset to the EmpowerEd Program.
As a Program Coordinator, Sylvia will help social workers seeking guidance in maintaining their licensure and gaining continuing education units. She will also assist in the program's customer service needs. She is looking forward to serving those who serve others every day!
In her free time, Sylvia enjoy going for walks, binging reality shows, and playing with her dogs.
You can reach Sylvia at smontijo.naswca@socialworkers.org.