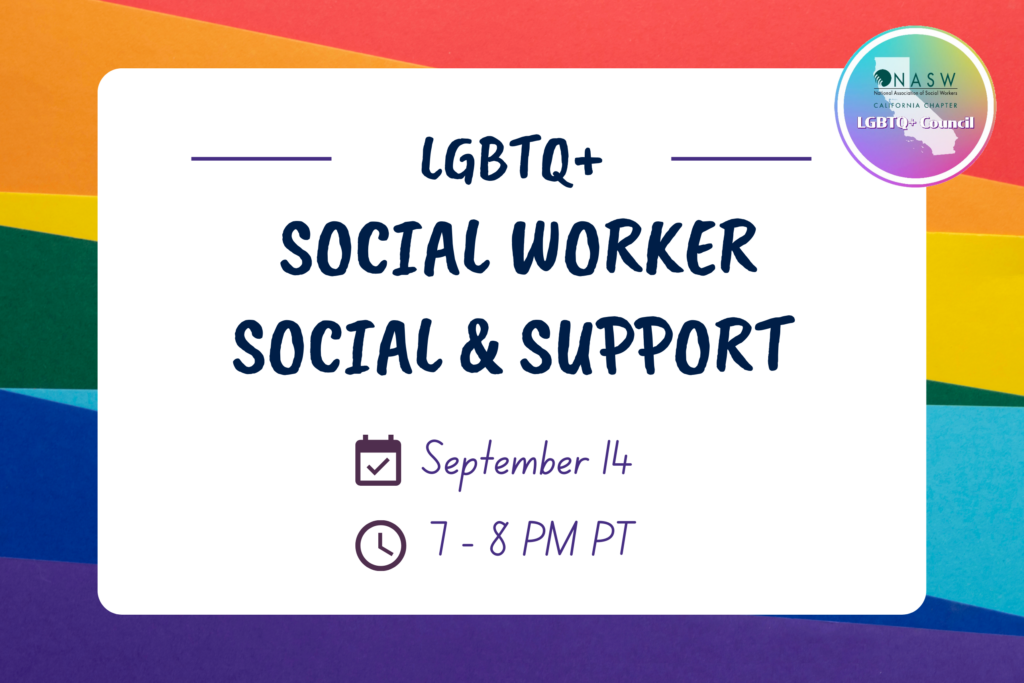 Socialize and find support among like-minded LGBTQ+ social workers. This is a virtual space for folks to make new friends, discuss happenings in the LGBTQ+ world, swap information and resources, and discuss the various challenges and opportunities we face as LGBTQ+ practitioners and working with the LGBTQ+ population. This month's social and support group will meet on Wednesday, September 14th 2022 from 7:00pm – 8:00 pm PT on Zoom.
Participants will be emailed the Zoom link upon registration. Please contact the organizers if you don't receive the link.
Please contact Verna Barrientos (she/her) at verna.n.barrientos@gmail.com or Ehsan "Essy" Knopf (he/him) at ehsan.knopf@gmail.com with any questions about NASW-CA's LGBTQ+ social worker support group.