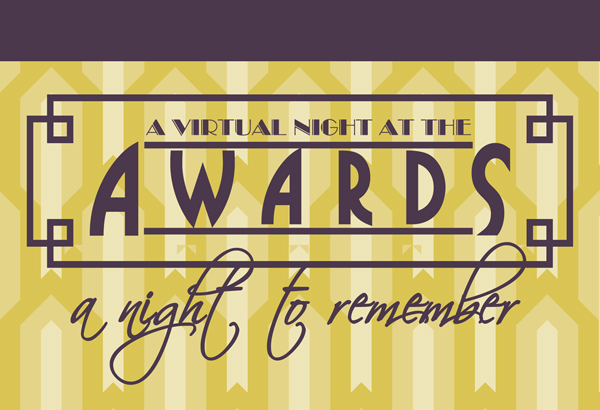 You are cordially invited to A Virtual Night at the Awards, A Night to Remember
THURSDAY, OCTOBER 29, 2020
6:00PM – 7:30PM ET
FREE VIRTUAL EVENT- REGISTRATION REQUIRED
NASW and the NASW Foundation present a virtual celebration of social work excellence.  Join us in honoring the recipients of the prestigious NASW and NASW Foundation Awards, recognizing individuals whose work has left an imprint in social work leadership, policy advocacy and social change. A Night at the Awards, A Night to Remember will capture inspirational stories of the present and cast a vision for the future.   
Co-Hosts:
Mit Joyner, NASW President, Emerita Director and Professor, West Chester University
Steve Pemberton, Best Selling Author, A Chance in the World
DISTINGUISHED AWARDEES
NASW FOUNDATION AWARDS
Patricia Martin-O'Meally, LICSW, BCD, CPM
Knee/Wittman Lifetime Achievement
Erin Merryn, MSW
Knee/Wittman Outstanding Achievement
The Clarence and Diana Ming Chan Family
International Rhoda G. Sarnat Award
NASW AWARDS
Zander Keig, LCSW
National Social Worker of the Year
Iris Carlton-LaNey, PhD
Lifetime Achievement
Scott Giacomucci, DSW, LCSW, CTTS
Emerging Social Work Leader
Lorraine Garcia
Public Citizen of the Year
State Representative Michael Schlossberg
Public Elected Official of the Year
Please consider a donation for this event.
Pay tribute to a colleague by donating in their honor.
Your generous tax-deductible gift to the NASW Foundation will support the important work of the social work profession and communities served. Donors will be listed at the event (for donations received by October 27, 2020); Donors of $100 or more will be listed at the event and in Social Work Advocates magazine.
Watch NASW President Mit Joyner's invitation to join us below: