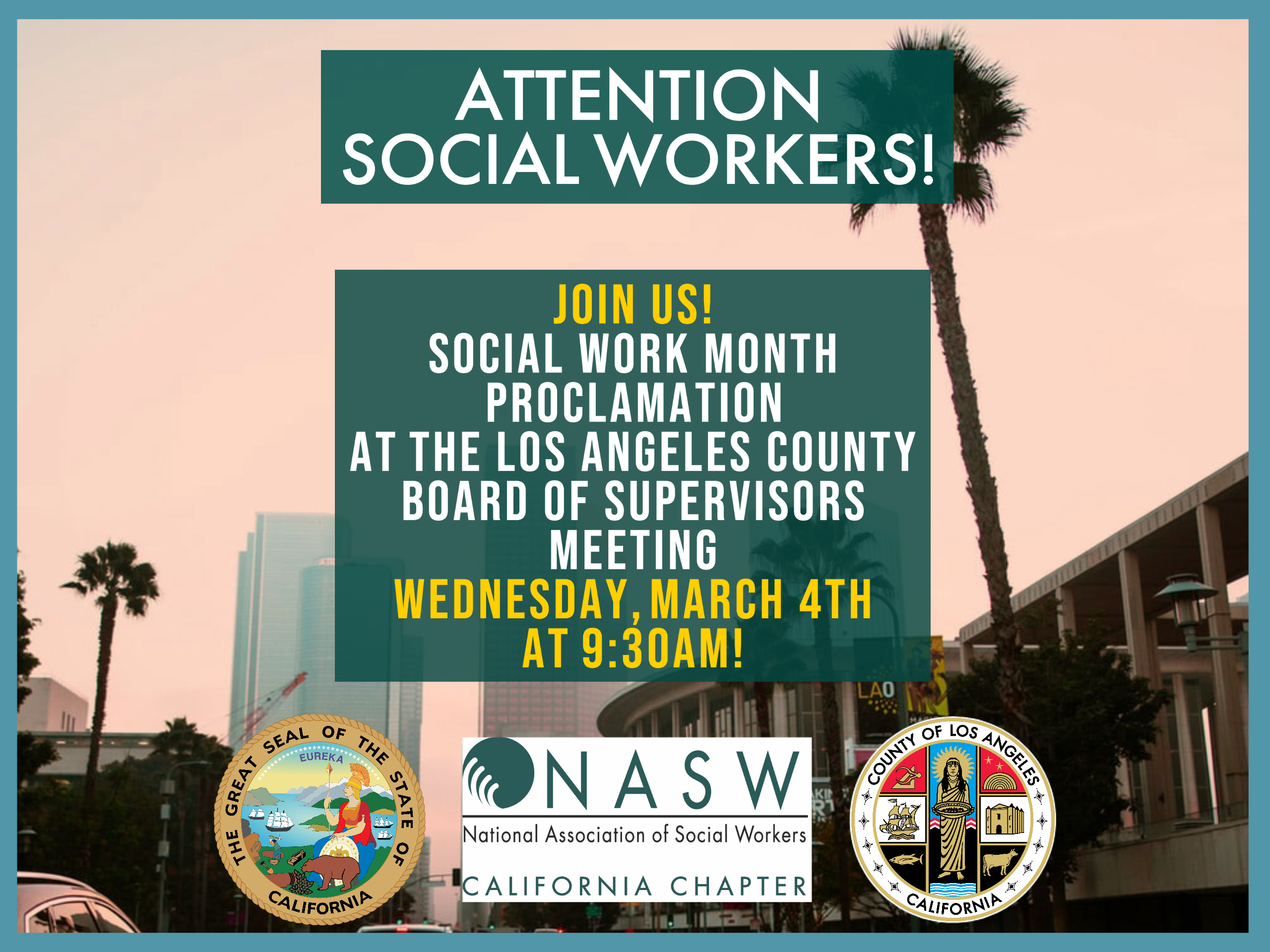 Please join us on Wednesday, March 4th for Los Angeles County's Board of Supervisors Meeting. We would like to get as many social workers as we can for a big show of support! Supervisor Hilda Solis will be making a Proclamation to designate March as Social Work Month! Social workers from Region I will also be recognized at this meeting. MSW and BSW students are also welcome to join!
The Board of Supervisors is located at the Kenneth Hahn Hall of Administration in Downtown Los Angeles. The meeting will begin at 9:30am. Parking is available at various lots in the area as well as across the street at the Cathedral of Our Lady of the Angels.

If you have any questions, please email us at membership@naswca.org!