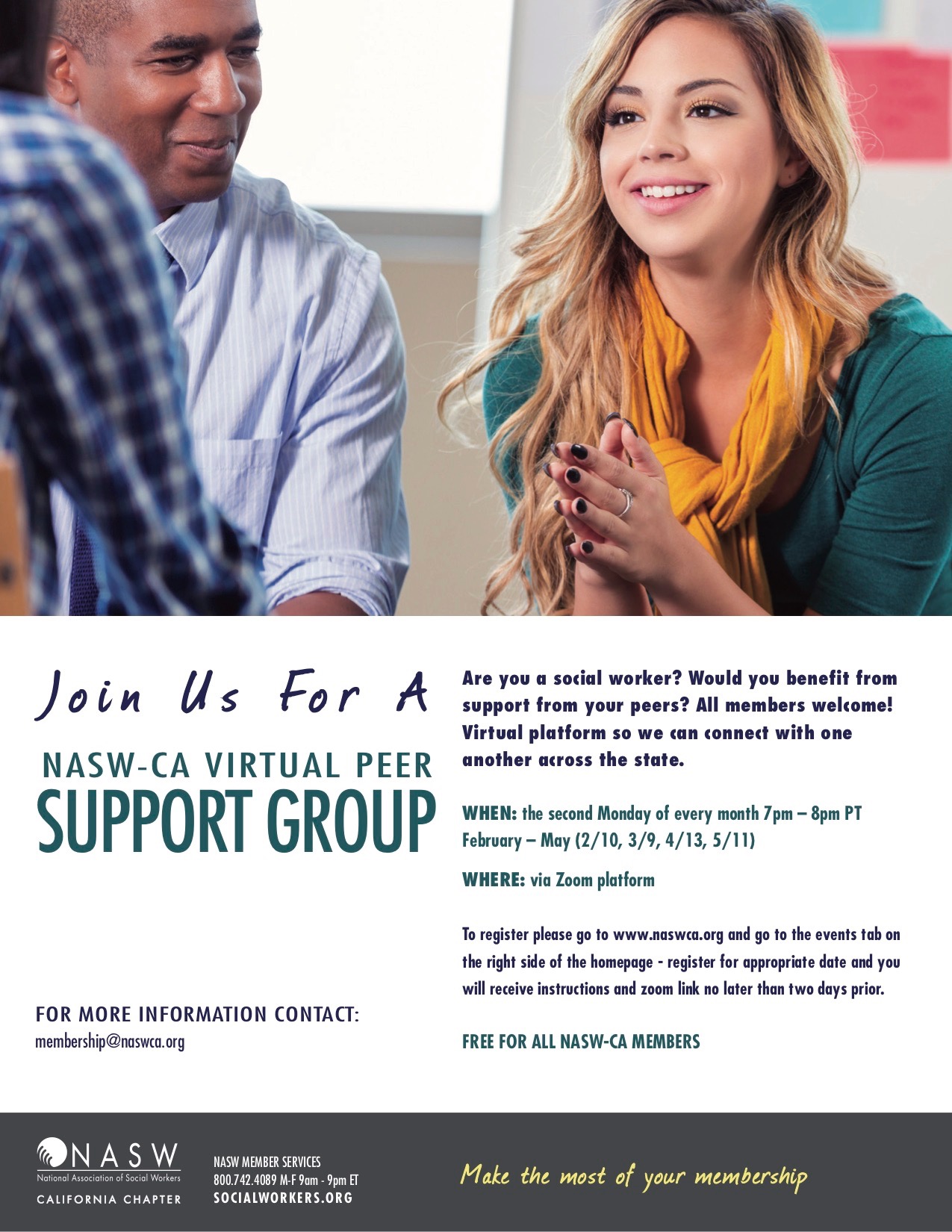 NASW-CA's Virtual Peer Support Group meets once every month! If you have questions, and would benefit from peer support regardless of the area you're in, join us for our next meeting! We'll be meeting on May 11th, 2020, from 7pm-8pm!
Register by going to www.naswca.org! Go to Events tab on the right side of the homepage and click on the appropriate date.
Email us at membership@naswca.org if you have any questions!