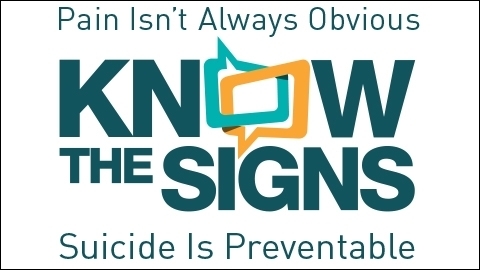 This year, in support of National Recovery Month, National Suicide Prevention Awareness Week (September 6th – 11th) and World Suicide Prevention day (September 10th), all held in September, we are encouraging a special focus on the intersection between alcohol and drug use and suicide prevention. The observances are closely related as research has consistently shown a strong co-morbidity and substantial overlap between risk and protective factors. Let us use this time to join together to spark more conversations and end the silence about mental health and suicide.
Join Us September 24th, 2020 12PM – 1PM
Suicide Prevention and Substance Use: Shared Strategies for Prevention and Intervention
This free webinar, intended for therapists, clinicians and counselors, will explore the co-morbidity and overlap among risk and protective factors for substance use and suicide. Attendee's will walk away with tangible ways in which they can incorporate suicide prevention efforts into their work with individuals with substance use disorders. This webinar is brought to you by Each Mind Matters: California's Mental Health Movement in partnership with CALPCC, CAMFT, NASW and CCAPP.
Space is Limited! To register, click here. 
Looking for ways to get involved in Suicide Prevention Week? Utilize Each Mind Matters, California's Mental Health Movement's, Suicide Prevention Week Activation Kit with materials such as:
Don't forget to join in World Suicide Prevention Day (September 10th!) celebrations and light a candle near a window at 8PM. Take a photo and tag @EachMindMatters and use the hashtags #EachMindMatters #SanaMente #SuicidePreventionWeek2020
To learn more about the warning signs, how to have a conversation and resources, visit SuicideIsPreventable.org.