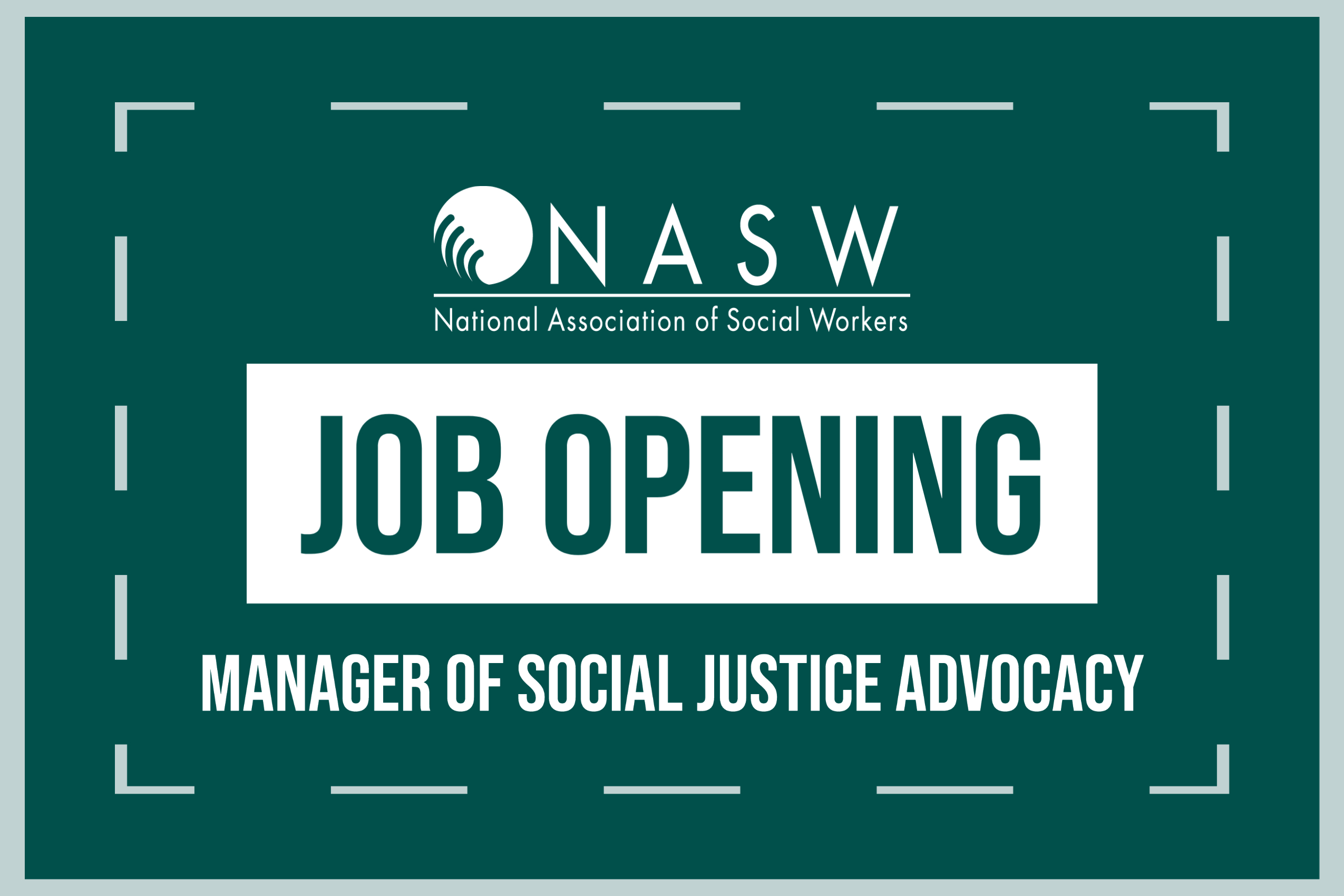 As a member of the Policy team at the organization's headquarters, the Manager of Social Justice Advocacy is responsible for the development and execution of the Association's social justice advocacy portfolio, primarily at the federal level. Portfolio priorities include economic equity, criminal/juvenile justice, healthcare equity, immigration, political equity and environmental justice, among others, and intersect with racial equity and civil rights.
BASIC DUTIES & RESPONSIBILITIES:
Manages the development and implementation of the unit's goals, objectives, and strategies. Prepares and monitors performance of program plans and budgets.
Monitors federal legislative, regulatory and executive branch developments regarding social justice issues. Identifies opportunities to advance NASW's national advocacy agenda, including but not limited to developing policy positions, lobbying and developing and submitting public comments on regulations. Pursues advocacy opportunities, under direction of Supervisor and in collaboration with appropriate staff within and outside Programs Division, including NASW's 55 state/territory chapters.
Represents NASW at coalition and other meetings. Provides NASW perspective on and uses information from coalition efforts to inform NASW advocacy.
Represents NASW at conferences and convenings. Some overnight travel required.
Prepares and delivers presentations at conferences and events.
Provides updates to senior leadership staff.
Staffs and helps develop content for the national NASW conference and other NASW events, including association lobbying events.
Conceives, develops and writes a variety of materials and resources, working with external partners as appropriate.
Serves as a staff liaison, writer and/or copy editor for updates of statements contained in Social Work Speaks.
Advises on, develops and writes social justice-related content for NASW National's website and NASW publications
Drafts public statements, including NASW press releases on policy matters that pertain to social justice, in consultation with Supervisor and other association leaders.
Performs other duties as assigned.
To see the full listing and job description, please click below: