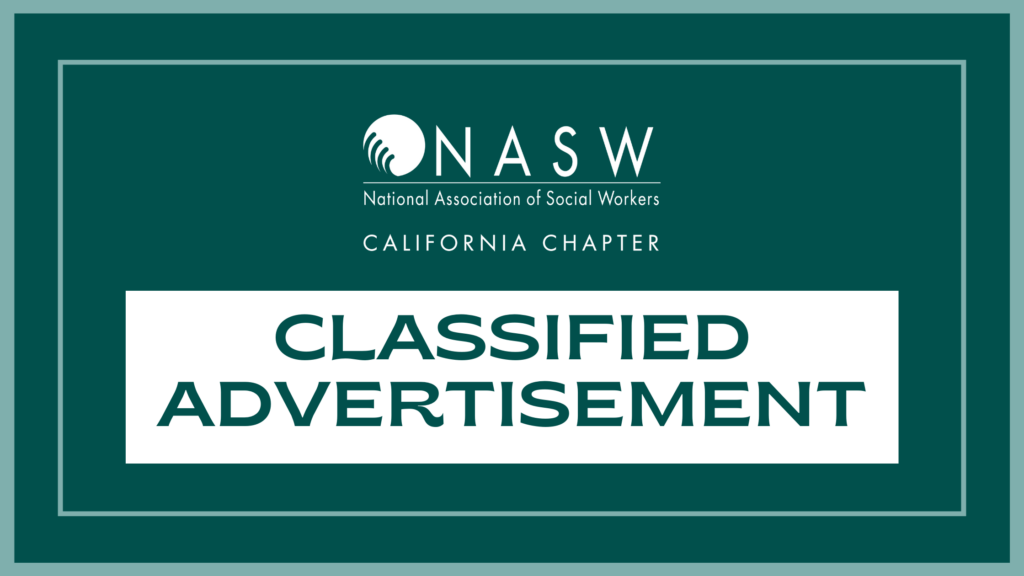 Job Listing: Parenting & Youth Clinical Supervisor
JFCS East Bay is seeking a Parenting & Youth Clinical Supervisor. The Clinical Supervisor will provide oversight for the supervisors and clinicians in the Parenting and Youth department at JFCS. Out clinicians utilize relationship- based models to provide early childhood mental health services and case management to children age 0-5 and their families as well as older children in a variety of settings including the child's home, schools, or at the JFCS East Bay offices. We are looking for a Clinical Supervisor who is able to provide culturally responsive clinical and administrative supervision in addition to managing quality assurance, developing protocols and procedures, providing agency-wide professional training for clinicians and assisting the Senior Program Manager with maintaining community partnerships.
Be advised that this is a paid advertisement and does not necessarily reflect the views of the National Association of Social Workers, CA Chapter.