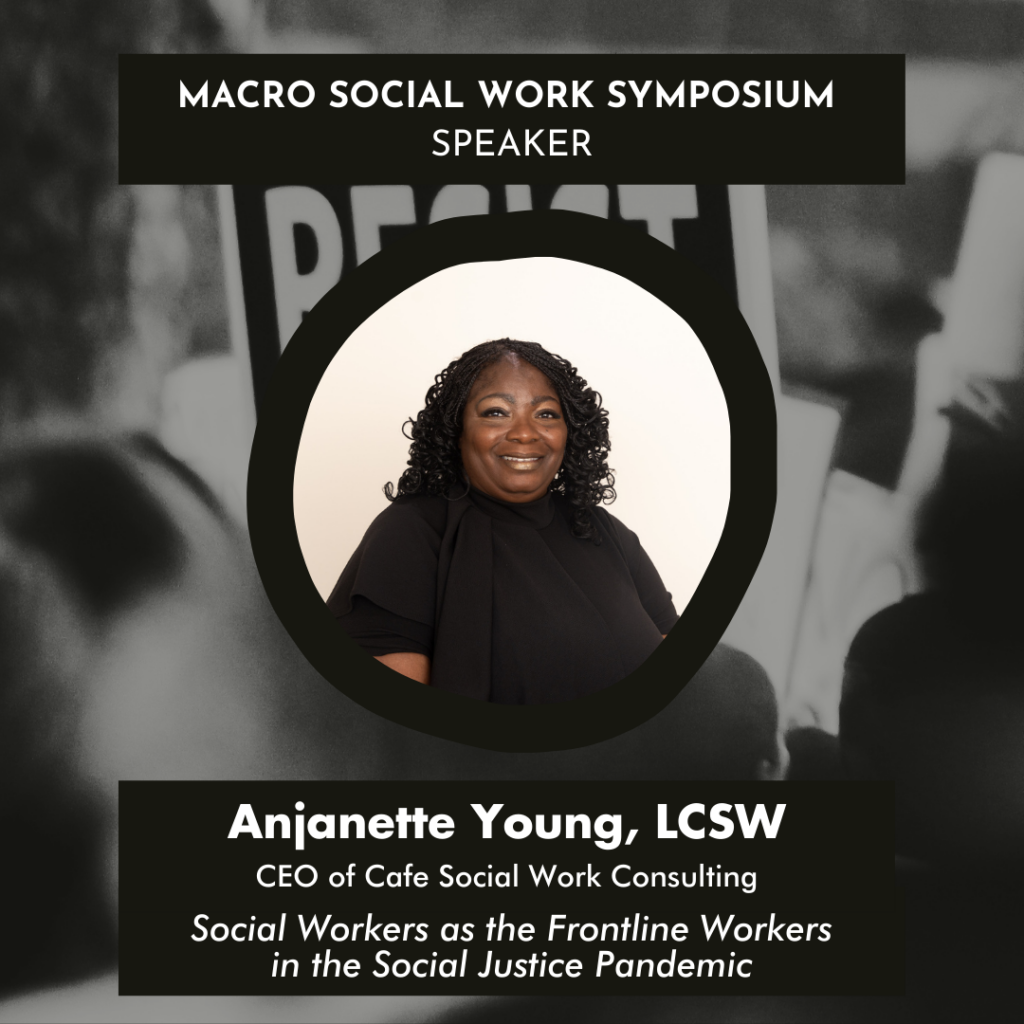 Social workers from all corners of the social work and social services field are welcome to join us at our Macro Social Work Symposium! Learn about program development, leadership, activism, social justice issues, and political advocacy and involvement at all levels of government. Today, we would like to introduce you to one of our speakers: Anjanette Young, LCSW.
Anjanette Young is a Licensed Clinical Social Worker and graduate of Jane Addams School of Social Work at The University of Illinois Chicago. She obtained a master's degree in Clinical Social Work with a special interest in Mental Health with individuals and families.
Anjanette's passion for people and her professional work is rooted in her DNA. Her grandmother was a civil right activist who fought for justice and equity and march with Dr. King. She is devoted to do her part to carry on her family legacy and raise the bar of accountability regarding social justice.
Anjanette has many years working with individuals, children, and families in the Chicago area. Anjanette is experienced in Mental Health interventions, crisis management, and her clinical lens is guided by an extensive knowledge of brief cognitive behavioral therapeutic (CBT), and trauma informed care approaches with family and communities.
In March of 2019 Anjanette became President and CEO of Café Social Work which was birthed out of a dream when Anjanette decided to return back to school in 2012 to obtain a master's degree in social work, despite having worked in the field for over 11 years and already held a master's degree in Human Service. Anjanette learned a valuable lesson in the need for Social Work mentorship, due to the lack of mentorship in her own life.
Anjanette took an unnecessary extended route to her current destination of Licensed Clinical Social Worker (LCSW). It is because of her journey she wanted to give back and offer her life experiences to assist future Social Workers in walking a more intentional path. Anjanette does not regret her journey as she gleamed a wealth of knowledge along the way, which she uses to support the work and mission of Café Social Work.
Engage in management, policy, community, and systems change work with NASW-CA at our Macro Social Work Symposium.