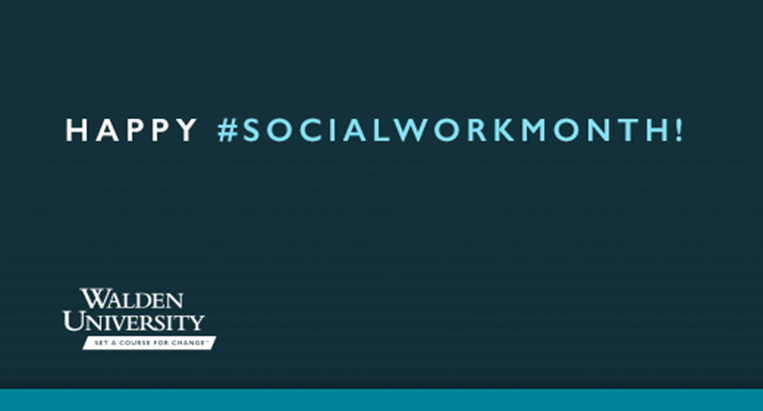 A Message from One of Our Partners
NASW-CA is proud to be fueled by partnerships with organizations serving social workers, and we are happy to share this message from one of our valued partners: Walden University. For more information in becoming a NASW-CA partner, view our Partnership Kit.
You're the change you wish to see.
And you make all of us at Walden proud.
Every day, social workers like you help the most vulnerable individuals, families, and communities imagine better futures—by using your compassion, expertise, and leadership skills to break down barriers in their way. 
You represent the changing face of social work. And now, more than ever, we want you to know how much we appreciate you. Thank you for the remarkable and meaningful difference that you make, each and every day. 
Happy Social Work Month!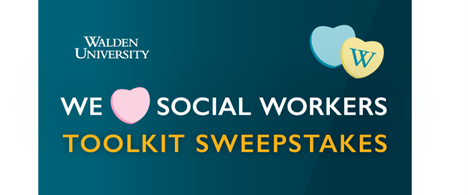 NASW California Members: Enter to win a $150 Amazon gift card to build your own social work toolkit!
To thank you for making a difference every day, Walden is inviting you to enter our Social Work Toolkit Sweepstakes. We will select 10 winners to receive a $150 gift card to build your own toolkit to use with patients, clients, or students. Select from our Amazon wish list of hot items or choose your own.
Items in the toolkit wish list include:
Mindfulness and positive affirmation cards
Anxiety relief toys
Success and inspiration jar
Coping skills game
*Walden's Social Work Toolkit Sweepstakes runs from March 1, 2023, through March 31, 2023, and is sponsored by Walden University: 100 Washington Avenue South, Suite 1210, Minneapolis, MN, 55401. Prize winners will receive an Amazon gift card with a retail value of $150. Odds may vary based on number of entries received. No purchase necessary. Limit 1 entry per person. Terms and conditions apply. Void where prohibited. Please visit https://waldenu.formstack.com/forms/swmcontest23_rules to review the complete rules.

Do you believe in a brighter future and a better version of yourself? Walden wants to help you achieve it. If you're ready to invest in your goals, Walden is ready to invest in you—with a Believe & Achieve Scholarship™.
This innovative new tuition incentive program rewards your progress with special tuition savings. Stay on track to graduation and lower your total degree costs.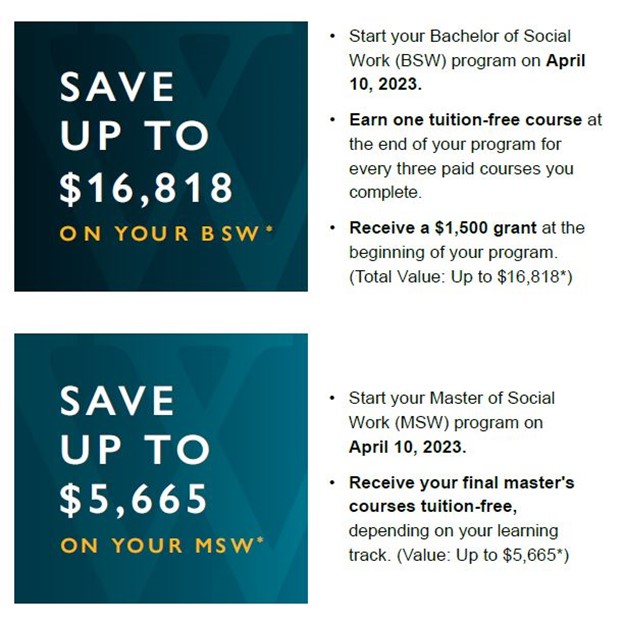 *Applies to new or readmitted students who begin an eligible Walden University program on or after February 1, 2023. Specific savings amount and application of tuition-free discount may vary by program. Visit https://www.waldenu.edu/financial-aid/grants-and-scholarships-details for more information.
While we are proud to partner with sponsors, sponsorship listings do not imply endorsement of products, services, or sponsor organizations.