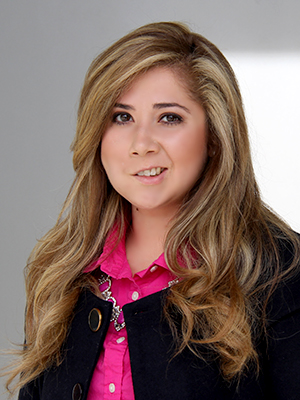 Melissa "Elle" A. Ortega, MSW, MPH, Regional Director Region F
Hello everyone! My name is Melissa A. Ortega, but I go by the nickname of 'Elle,' pronounced 'L,' like the letter.
I'm a public health social worker, born and raised on the cusp of the Inland Empire/LA County and currently, work and reside in Orange County; which I think covers the bases of Region F quite well.
My career in social work began at the University of Southern California (USC), where I earned my master's degree in both social work and public health. Fight On! It was here that I was first introduced to the NASW, quickly joined during the first weeks of grad school, and applied for the Student South Position at the end of my first semester to get more involved.
Janlee Wong, our Executive Director, emailed me back and asked if I would instead consider the position of Assistant Regional Director for Region F, I humbly agreed and two years later, here I am Director of Region F. In addition to my volunteer work with the NASW, I work as an associate clinical social worker at Anaheim Global Medical Center in the department of behavioral health. I help people and support their families during challenging transitions life, including: accepting new diagnoses, chronic and terminal illness, chemical and substance usage, and mental/behavioral health concerns. I'm currently working toward licensure and am very excited to see where my heart and career take me in the coming years.
What has been your favorite part as a regional leader?
Having been a part of the Region F Leadership Team for almost three years now, I've really enjoyed getting to know the members throughout the region. It's very exciting for me to be able to connect with members and hear the diversity of agencies and populations in our region that we serve and live in. It's perhaps one of the things I love most about our profession—our versatility.
I love seeing the passion in our members, when discussing the variety of programs and resources they use and are working on; all for the benefit of and on behalf of our communities. It's that passion that inspires me to put advocacy to practice for such a diverse group of professionals and is why I'm so proud and humbled to serve as Regional Director.
What type of social work experience do you possess?
As a public health social worker and recent graduate from the University of Southern California, I have interdisciplinary experience in assessment and evaluation, implementation of evidenced-based practices in therapy and counseling, and proven capabilities to enhance the delivery of health and social services at the community level. With a focus on mental health and clinical social work, I have gained both inpatient and outpatient experience throughout hospital and medical centers in the departments of: Internal and Family Medicine with a depression care program, Geriatrics with the dementia care program and Palliative Medicine, Infectious Disease, Med/Surg, Oncology, Renal Care, ICU, ED, and community outreach.
Today, I continue my work as a clinical social worker in behavioral healthcare in Orange County. In this setting, I'm humbled and proud to support patients and families through social, emotional, and behavioral concerns related to medical problems and illness, chemical and substance usage, and/or mental health concerns.
What is your favorite type of self-care practice?
There are so many! I'm a big foodie and really enjoy cooking and finding new places to 'brunch and lunch' over quality time and laughing it out with my family and friends. Yelp and Instagram have become my favorite apps in helping me find hidden gems in our region, but Pinterest helps me find clean, healthy, and new recipes and quick workouts.
What are the benefits of reaching out to regional leadership?
I think the greatest benefit is that we're able to connect the membership with not only regional or local resources but also statewide. In this aspect, if our region doesn't have a solution, resource, and/or event you're looking for, not only can I connect you to a local unit leader or even webinar, but I can also discuss and advocate on your behalf with our state board, directly.
Can you share about the events you host in your area and how members can get involved or benefit from this?
As of right now, we have four active units throughout the region, which covers the counties of Orange, Riverside and San Bernardino. These units put on such a vast array of events ranging from hosting speakers, social hours and dinners, networking, providing continuing education opportunities, an up and coming support group and so much more. One thing as a team we're working on (and you can look forward to in the coming year) is strengthening our region through developing annual region-wide events! So, lots to be excited about and get involved with there! If you're a new member or simply want to know what's going on specifically in our region, I'd say the best way is to follow and engage with our regional Facebook page, posts, and stories on www.facebook.com/NASW.RegionF.Official and our Instagram Page username = NASW Region F Official.
The best way to benefit from membership is to get involved. If that's something you're interested in or you're interested in event planning, you can always reach out and talk to ANY of our region F leadership team members (including myself, assistant director, and/or unit chairs) or you can fill out our leadership interest form here: http://bit.ly/LeadershipAppRegF .
We're always looking for new ideas and leadership and really if you have an idea and are willing to make a few calls to make it happen for the membership, you'll more than likely be supported.
What is the best way to get a hold of you?
The best way to get a hold of me is by email at regionf@naswca.org. I typically check and respond to these emails twice a week to try to maintain a semblance of work-life balance and self-care; which as social workers, I'm sure we all can understand and appreciate.
Is there any additional information about yourself that you'd like to share with members in your area?
Come out and join us! There are so many ways to get in touch, engage, and connect with our membership; choose what works for you