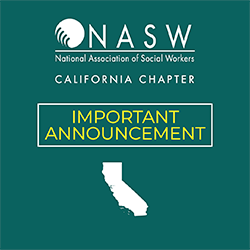 NASW-North Carolina has partnered with the Center for Financial Social Work on this FREE, LIVE webinar on Thursday, April 9, 2020 at 2:00 PM EDT:
https://financialsocialwork.com/webinar/coping-with-the-financial-reality-of-covid-19
Coping with the Financial Reality of COVID-19
Adapting to the constantly changing instructions for protecting ourselves from COVID-19 (coronavirus) is difficult enough but equally problematic are the financial challenges accompanying it.
The pressure created from lack of income, jobs, health insurance, ineligibility for unemployment benefits, increased reliance on credit cards, etc., will wreak havoc on the lives of Americans for the duration of the pandemic and beyond.
By the time the virus is under control, millions of Americans may find they escaped the virus but not the financial trauma of the debt and lost income incurred from unanticipated expenses resulting from it.
Register and attend this unique training to learn how to motivate, guide and support clients in coping with their current COVID-19 financial stress so they may be able to minimize more dire long-term consequences.
Topics:
How to identify and manage spending triggers.
Developing a Financial Stress Reduction Practice.
Three major actions clients need to avoid.
Using creative Financial Wellness Approaches.
The role of financial self-care in reducing financial anxiety.
What to know about credit card hardship and forbearance.