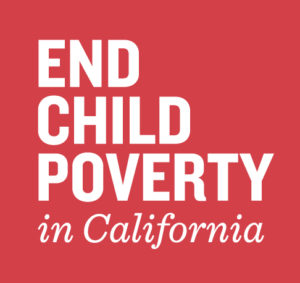 The End Child Poverty CA 2020 L.A. Organizing Launch with Dolores Huerta, Senator Holly Mitchell and others will be held on February 21st. The 10am event will be held at: 
St. John's Well Child and Family Center (Rolland Curtis), 1060 Exposition Blvd, Los Angeles, CA 90007
We're proud to announce that in collaboration with the Dolores Huerta Foundation, the primary sponsors for this event are St. John's Well Child and Family Center and Crystal Stairs and NASW-California Chapter.
ALL our children deserve to be healthy, fed, and housed. 2019 included amazing wins for the movement, and we look forward to working together to get the End Child Poverty Plan passed in FULL in 2020. This will take a team: Thank you for being part of the team!
Make sure you register for the L.A. event so that we can hold your spot and also send any additional communications. Feel free to print and share the attached flyers. They are in PDF and PNG formats for use across platforms.
Can't make it or not in L.A.? Here's a tweet to share to support the event.
PDF Versions of the flyers available in English and Spanish: