Suspected child sexual exploitation (CSE) reporting rates continue to rise year after year both nationally and worldwide. Also on the rise is the exploitation of adolescents through online and social media platforms. Social workers, mental health providers, and healthcare professionals can play an essential role in identifying instances of CSE and providing trauma-informed care to their clients, families, and communities. Through this workshop, learn about child sexual exploitation, typical and atypical social media behaviors, and gains skills for effectively screening and supporting clients.
Course objectives:
Identify the red flags and the populations/communities most at risk of online and social media exploitation.
Describe the three stages, as well as the various types, of child sexual exploitation (CSE).
Distinguish between typical and atypical social media-related behavior among adolescents.
Identify steps for screening and supporting people experiencing trafficking through the use of the PEARR Tool.
Fees:
Member: $10
Nonmember: $20
Student Member: $5
Refund Policy: No refunds will be processed after January 11, 2022, 12 pm PST. No exceptions. For refunds before this date and time, please submit a request to Mario Espitia at mespitia.naswca@socialworkers.org.
Presenter Bio:
Dr. Sommer Howser, LMSW, BSW, RYT, is a sexual assault survivor leader, Doctor of Social Work, educator, and specialized social worker supporting persons in our community who may be impacted by all forms of exploitation. She is trained in Trauma-Focused CBT, Motivational Interviewing, Trauma-Informed Care Yoga, harm reduction, suicide prevention, play based therapy, crisis intervention, and child maltreatment assessments. Dr. Howser works with clients across the life span, while holding a special interest and care for persons impacted by complex trauma and/or human trafficking. She does this advocacy work in Central Texas with an open heart and a Trauma-Informed Care lens. Concurrently, Dr. Howser is an active Yoga Alliance Registered Yoga Teacher (RYT) in Central Texas, with a background in supporting PTSD, first responders, and persons impacted by gender-based violence. She trained at Sacred Space Yoga Teacher Training (2018) and Liberation Prison Yoga Teacher Training in New York (2019). She also completed sixteen months of Yoga mentorship with Angie Knight Yoga of Austin, Texas, in December of 2021.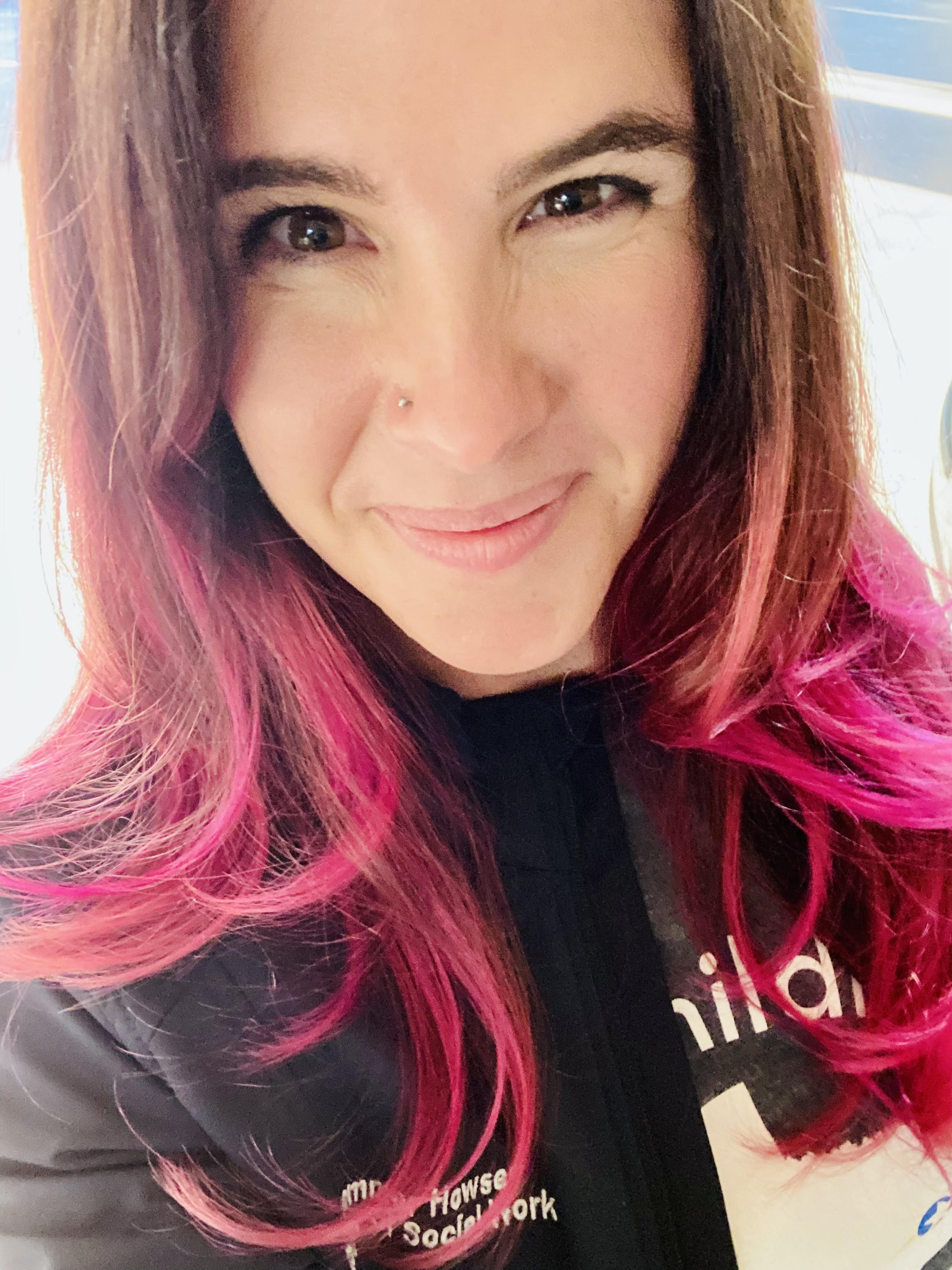 The full flyer is also below: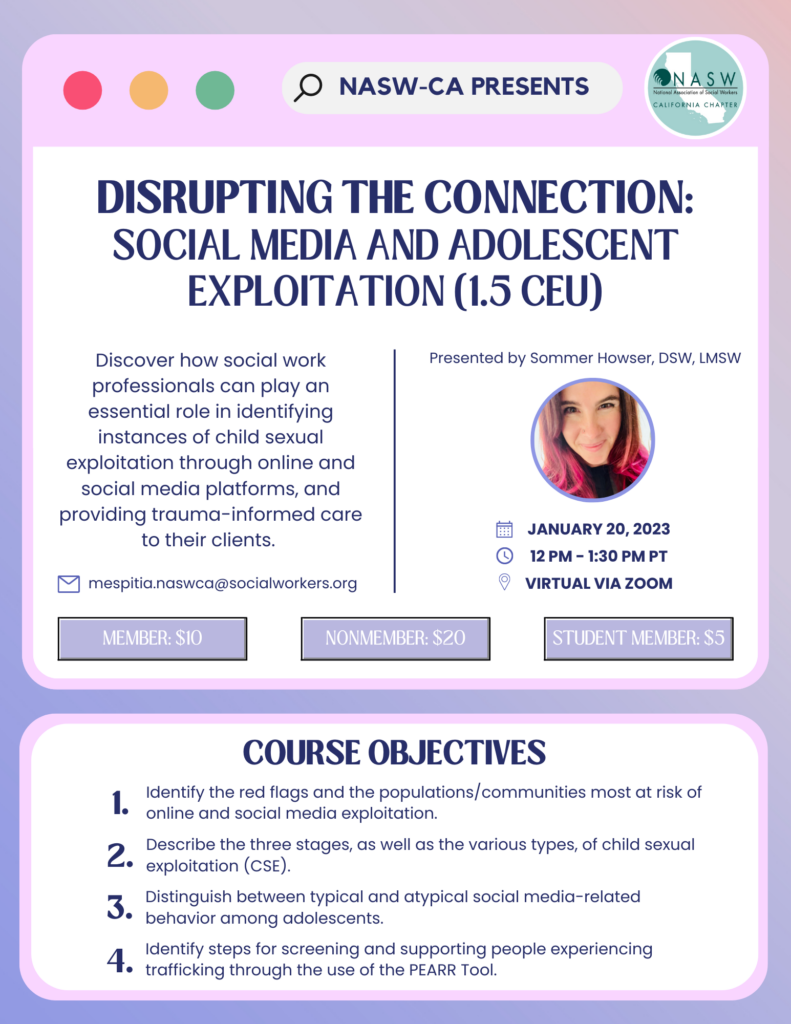 Please contact Mario Espitia at mespitia.naswca@socialworkers.org with any questions.