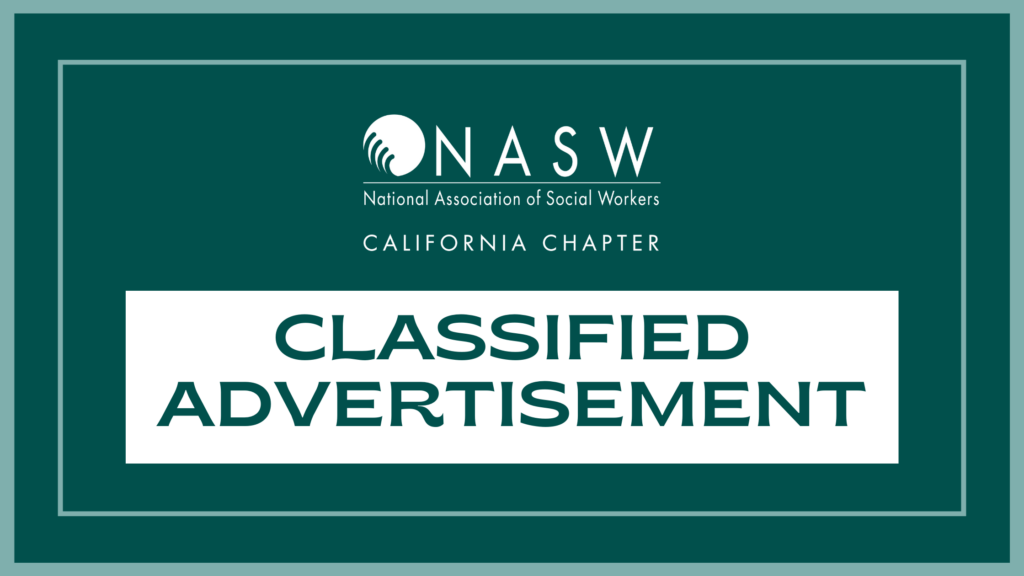 Since 1979, the California Social Welfare Archives has been fulfilling its mission of recognizing, honoring, and preserving the legacy of exemplary social work organizations, social workers and others who have contributed to social welfare in California and beyond.
CSWA is proud to support NASW-CA and the 2022 The Time is Right for Social Work virtual conference. Conference attendees are also encouraged to register for CSWA's special program to celebrate the 20th Anniversary of the California Social Work Hall of Distinction.
JOIN US! CSWA is seeking social workers and other community members who would like to join our work. Board experience and leadership opportunities are available. Please contact CSWA Membership & Outreach Committee Chair Barbara Hitchcock at cswa@usc.edu or 213-788-2188 for more information. 
We look forward to hearing from you!