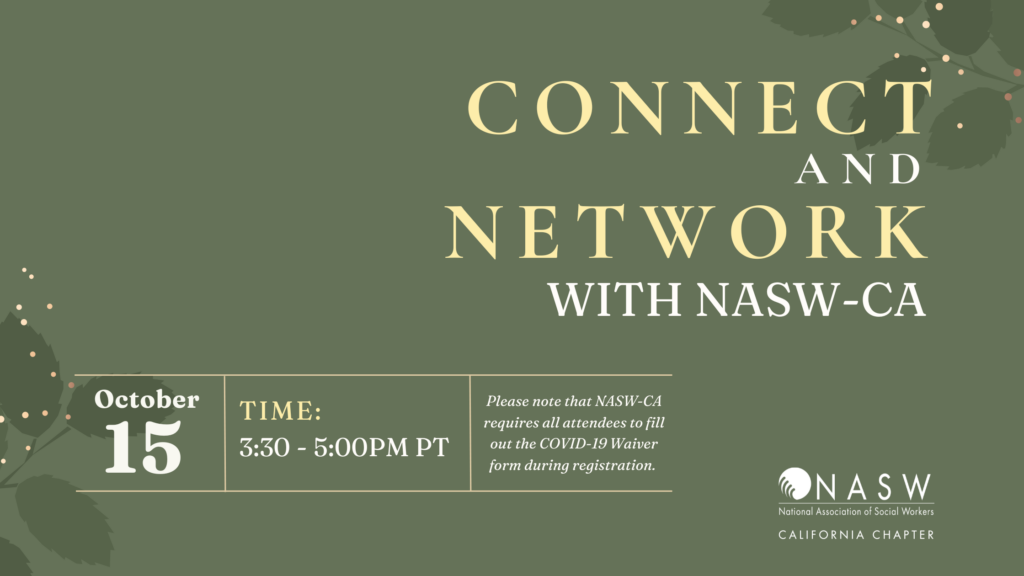 Join us in-person on October 15th!
NASW-CA is hosting an in-person networking reception at the Mockingbird restaurant in Oakland, CA. On Saturday, October 15 from 3:30pm to 5pm, join us as we reconnect with old friends and meet new ones. Don't miss this opportunity to strengthen connections to your work and those in your field. Appetizers and non-alcoholic beverages are included.
All those who attend our in-person networking event will be entered in a raffle to win a Social Work Self-Care Basket!
This intimate setting will give participants the chance to network with fellow professionals in the social work and social services field, share stories, exchange tips and strategies, and more. We look forward to sharing space and building community with you. This networking reception has limited capacity, so register early to secure your spot. 
This in-person gathering is a part of our two-day Annual Conference, and we are excited to offer networking opportunities to our attendees. In addition to our in-person networking reception, our Social Work Conference will hold over twenty different workshops and speakers and six educational tracks. These insightful workshops differ in relevant and inclusive topics and formats, varying from DEI practices in clinical social work to macro practice in policy and advocacy. Want to learn more about our conference? Register today, and check out our agenda, schedule, and speakers.
Please note that NASW-CA requires all attendees to fill out the COVID-19 Waiver form during event registration.
Fees:
Member: $35
Non-member: $60
The address to the restaurant we will be meeting at is below:
Mockingbird
416 13th St.
Oakland, CA, 94612