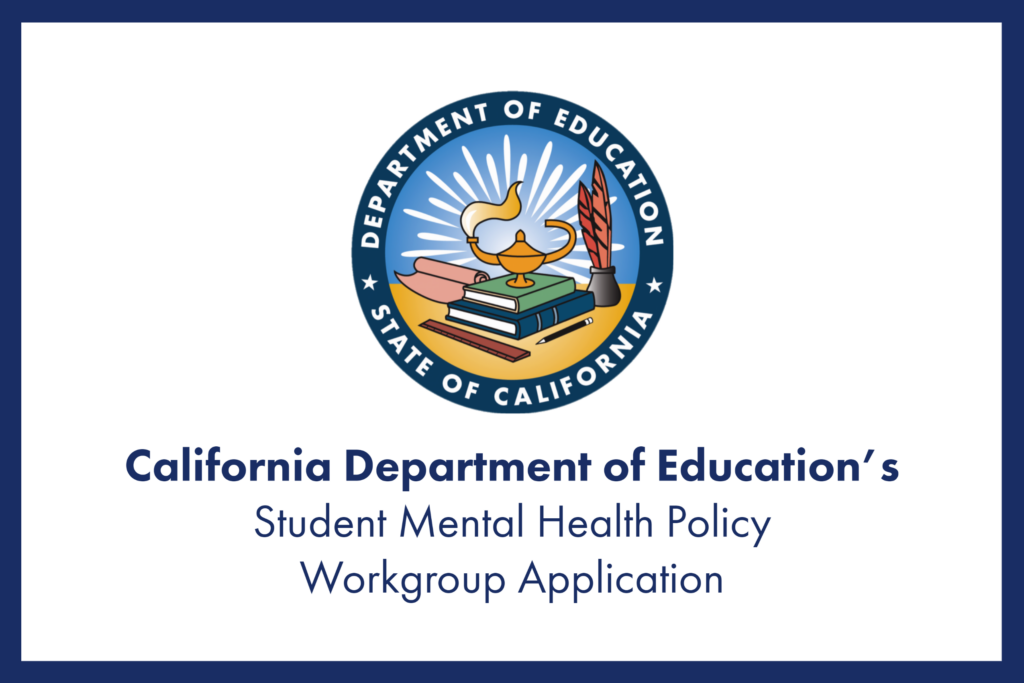 NASW-CA would like to announce the reconvening of the California Department of Education's Student Mental Health Policy Workgroup (SMHPW). The work group will restart with all new members. If you are interested in becoming a member of the SMHPW, please complete the 2022 SMHPW application due on January 28, 2022.
The all-volunteer, unpaid work group is composed of teachers, school counselors, school social workers, school psychologists, school nurses, and school administrators, and state and county mental health professionals. This diverse group has used its combined expertise to develop policy recommendations related to mental health training for educators, youth suicide, student safety, and other mental health-related issues.
In addition to its work in providing policy recommendations, the SMHPW now serves as the State Management Team for Project Cal-Well, a five-year federal grant program which serves to foster collaboration between the CDE and local educational agencies to address critical mental health needs of California's kindergarten through twelfth-grade students. Project Cal-Well is funded by the Department of Health and Human Services' Substance Abuse and Mental Health Services Administration.
Applicants will be notified of our decision by February 4, 2022. The primary mission of the work group is to make policy recommendations to the State Superintendent of Public Instruction.
For more information, contact Monica Nepomuceno, Interim Education Administrator at mnepomuceno@cde.ca.gov.