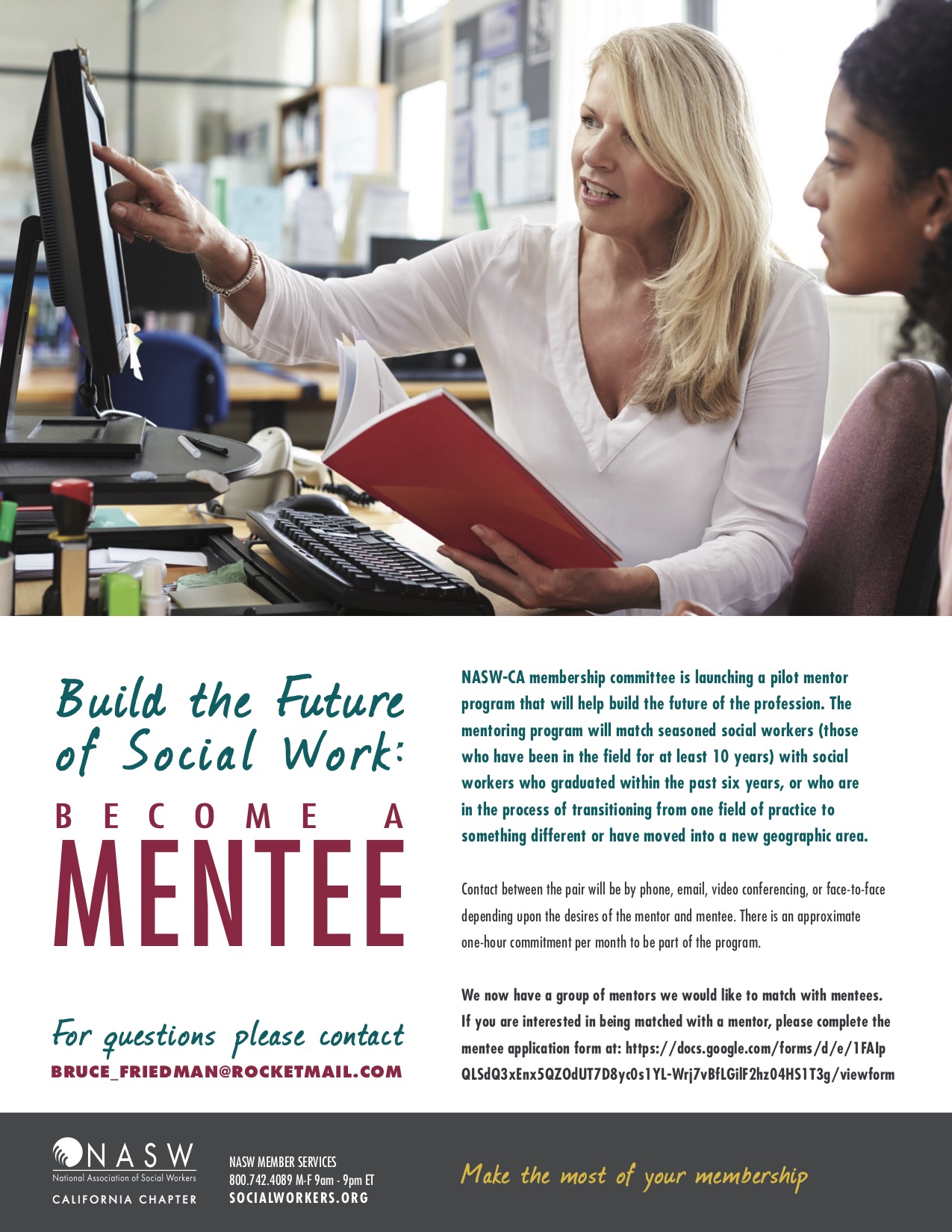 We know it's always tough when you're starting out in your career. The first few years are a tough transition from student to professional, and it can feel like there are always too many obstacles in the way. NASW-CA is launching a new pilot program. We're helping to connect newer social workers with more seasoned professionals that can help guide you and avoid common mistakes.
You can sign up by following this link: https://docs.google.com/forms/d/1ec9eVNdjCTB-eAtX6joZOc-71RamlBRMJfyojP6ESHU/edit?usp=sharing_eip&ts=5da7bb31
Contact Bruce at bruce_friedman@rocketmail.com for any additional questions you may have about this program!