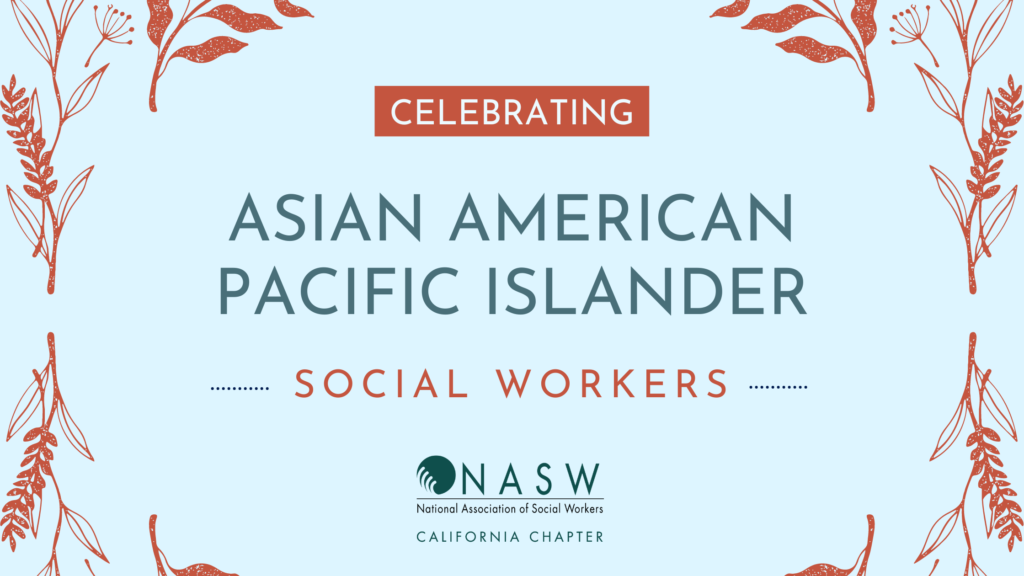 To commemorate and celebrate Asian American Pacific Islander Heritage Month, NASW-CA has compiled a list of noteworthy and influential Asian social workers that have made significant contributions to our profession, and along the way have helped to change the course of US History to become a more equitable society. If you would like to add anyone to our Spotlight Series, please contact Jane Kim at jkim.naswca@socialworkers.org.
Shanti Khinduka, MSW, Ph.D.
Shanti Khindika holds master's degrees in social work from both Lucknow University in India and the University of Southern California and holds a Ph.D. from Brandeis University. He was Assistant Dean at St. Louis University's School of Social Work. In 1973 he became the founding Director of the Kothari Center for Environmental Research in Calcutta, India. He later became Dean of the George Warren Brown School of Social Work at Washington University.
He has held seats on the Council on Social Work Education's (CSWE) Board of Directors, Commission on Accreditation and House of Delegates, among other CSWE bodies. For NASW he has chaired and been a member of the Publications Committee, International Activities Committee and two professional symposium planning committees. He also chaired the accreditation committee of the National Association of Deans and Directors of Social Work. He has written extensively on social work education, as well as on international social work, ethnic diversity, and juvenile services. NASW awarded him the President's Award for Excellence in Education.
Photo Source: NASW Foundation
Source: https://www.naswfoundation.org/Our-Work/NASW-Social-Workers-Pioneers/NASW-Social-Workers-Pioneers-Listing.aspx?id=446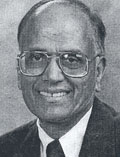 ---
Elizabeth Jessamine Kauikeolani Low Lucas
Elizabeth Jessamine Kauikeolani Low Lucas (also known as Clorinda) was born just after the Hawaiian monarchy was overthrown, and three years before Hawaii was annexed by the United States. For three years following her graduation from Smith College in 1917, Lucas worked in New York City for the National Board of the YWCA in the Division of Education for Foreign-born Women. She was the first Hawaiian to have professional social work education. In 1937, she returned to Hawaii as the Oahu County Chief of the relatively new Department of Public Welfare, then as Director of Public Child Welfare. In 1943, she was asked to develop a pupil guidance program in the state Department of Public Instruction. She served as Director until she retired in 1960.
Lucas served as President of the Board of Directors of Kapiolani Children's and Maternity Hospital, Chair of the State Commission on Children and Youth, Chair of the Kamehameha Schools Advisory Council, and International President of the Pan Pacific and Southeast Asian Women's Association.
Photo Source: NASW Foundation
Source: https://www.naswfoundation.org/Our-Work/NASW-Social-Workers-Pioneers/NASW-Social-Workers-Pioneers-Listing.aspx?id=567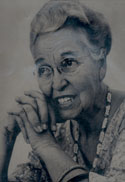 ---
Nazneen Sada Mayadas, MSW, DSW
Nazneen Sada Mayadas was born in Lucknow, India. She held the degrees of Bachelor of Arts from Lucknow University, India, Master of Arts from Allahabad University, India, Master of Social Work from Case Western Reserve University, and and a Doctorate in Social Work from Washington University, St Louis.
Mayadas practiced in many countries and continents of the world and was a constant advocate for a social work approach to better the lives and conditions of refugees in camps in troubled areas of the world. When the Office of The High Commissioner for Refugees won the Nobel Prize, an internal RFP was issued for departments to compete for the prize money for their work. Her Social Services Department won with her proposal to use the funds for programs for disabled women and child refugees. Her experiences at the UN were influential in changing the direction of her work from clinical practice to international social work when she returned to academia. In 2010 Dr. Mayadas was one of the 15 women whose contributions were celebrated in the book by Professor Alice Lieberman, 'Women in Social Work who changed the World ' published by Lyceum Press. She is now Professor Emerita at The University of Texas at Arlington.
Photo Source: NASW Foundation
Source: https://www.naswfoundation.org/Our-Work/NASW-Social-Workers-Pioneers/NASW-Social-Workers-Pioneers-Listing.aspx?id=729

---
Richard Kekumuikawaiokeola Paglinawan, MSW, ACSW
Richard Kekumuikawaiokeola Paglinawan, MSW, ACSW was a social work leader known for his commitment to preserving the Hawaiian culture and values. After receiving his MSW in 1962 from the University of Hawaii School of Social Work in 1962, Paglinawan was a group worker at the Salvation Army Facilities for Children in Honolulu. Throughout his career Paglinawan served as a cultural consultant, historian and leader to numerous State, county and non-profit organizations.
Paglinawan conducted lectures and seminars on Hawaiian traditions and modern Hawaiian issues to various organizations in Hawaii, California and Alaska. He also provided historical information, archaeological data and cultural significance to state and county communities as well as the University of Hawaii. Known for his workshops on ho'oponopono, a Native Hawaiian conflict resolution model, he inspired generations of social workers and Native Hawaiians. In 1965, Paglinawan obtained the ACSW from NASW. He was the Chair of the Nominations and Elections committee for NASW, Hawaii Chapter. In 1969 to 1971 he was a member of the Executive Committee for the Hawaii Chapter and in 1974 to 1976 he served as the treasurer for the Hawaii Chapter.
Photo Source: NASW Foundation
Source: https://www.naswfoundation.org/Our-Work/NASW-Social-Workers-Pioneers/NASW-Social-Workers-Pioneers-Listing.aspx?id=921

---
Marleen Wong, PhD, MSW
Marleen Wong, PhD, MSW is recognized internationally for her expertise in the areas of disaster recovery, trauma, and mental health. She has developed mental health recovery programs and crisis disaster training for school districts and law enforcement in the United States, Canada, Israel and Asia. She was the former director of Mental Health, District Crisis and Threat Assessment Teams, and Suicide Prevention Programs for the Los Angeles Unified School District (LAUSD). In this role, she created and co-developed district policies, programs, procedures, and protocols for school mental health and crisis intervention.
She pioneered the incorporation of trauma-informed practices into the field education curriculum so that MSW students could have additional training to help children and families in crisis. Under Wong's leadership, mentorship, and advocacy for the field department, faculty have thrived and, as a result, more than half of the instructors have received and/or are in the process of pursuing their doctoral degrees. Through her vision for field education, many students now have opportunities to intern at non-traditional field placements such as in dentistry, public safety/law enforcement, and employee assistant programs.
We are honored to have Marleen Wong attend NASW-CA's 2018 Annual Conference as a Keynote Speaker where she educated thousands of social workers on trauma informed schools and continues to be a social work expert when it comes to disaster recovery, trauma, and mental health.
Photo Source: NASW Foundation
Source: https://naswfoundation.org/Our-Work/NASW-Social-Work-Pioneers/NASW-Social-Workers-Pioneers-Bio-Index/id/928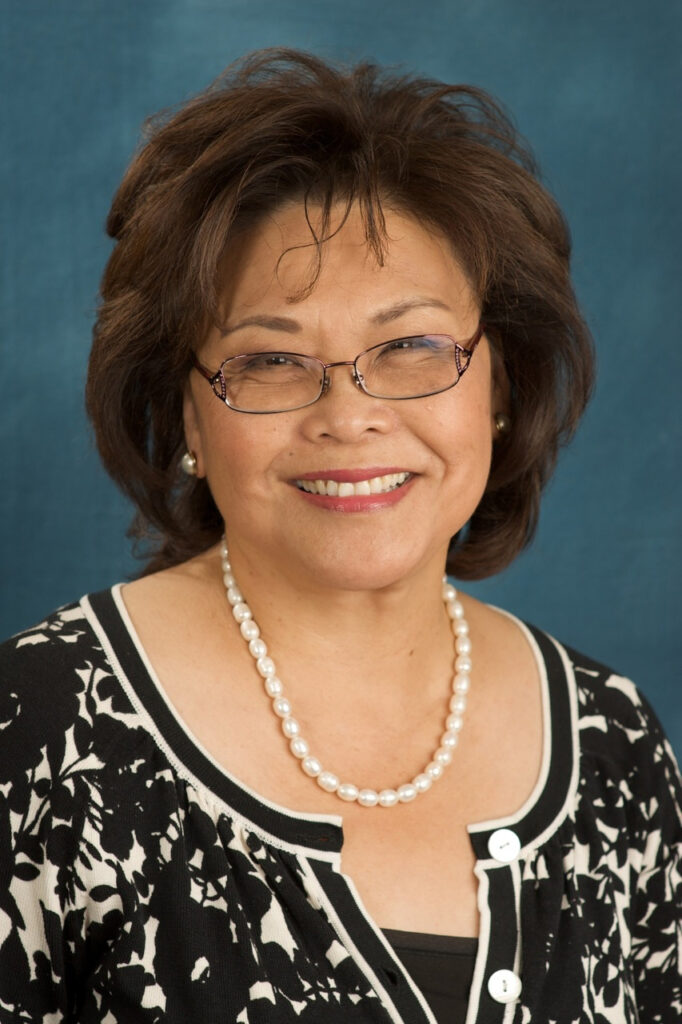 ---
Diana Ming Chan, LCSW, ACSW
Diana Ming Chan, LCSW, ACSW was a professional social worker for 54 years after receiving her Masters Degree in Social Work from the University of Minnesota. As with many great pioneering social workers, Chan worked tirelessly in direct services during this period. She directed youth and family programs in Richmond, Oakland, and San Francisco, and completed her direct service career as a school social worker in San Francisco in 2000. Early on, Chan shared her knowledge and experience through teaching, with social work students and with the parents of the families she was serving. Chan taught at City College of San Francisco, San Francisco State University, and at many community agencies, and public schools. Chan also served as an educator and trainer at the Shun Tin Children and Youth Center in Hong Kong. 
Chan broke the "color" barrier as the first Cantonese speaking Chinese MSW in San Francisco Chinatown. She helped bring the "cultural" in cultural competence through her work and training with many social workers in clinics, churches, and other private nonprofit organizations. She advocated for the recruitment and training of social workers of color during the Civil Rights and War On Poverty eras. One of Chan's greatest accomplishments was her work translating the lessons of direct service to policy. As a lifelong youth and family social worker, Chan became resolute in her conviction that prevention and early intervention were critical services to helping all students and families become or remain healthy.
Photo Source: NASW Foundation
Source: https://www.naswfoundation.org/Our-Work/NASW-Social-Work-Pioneers/NASW-Social-Workers-Pioneers-Bio-Index/id/592