Former Assembly Speaker Willie Brown and former Chief Justice California Supreme Court with NASW staff and interns. Left to right: Rebecca Gonzales, Erica McCray, Aaron Court, Honorable Willie Brown, Martha Sinclair-West, Heather Pasch and the Honorable Ron George.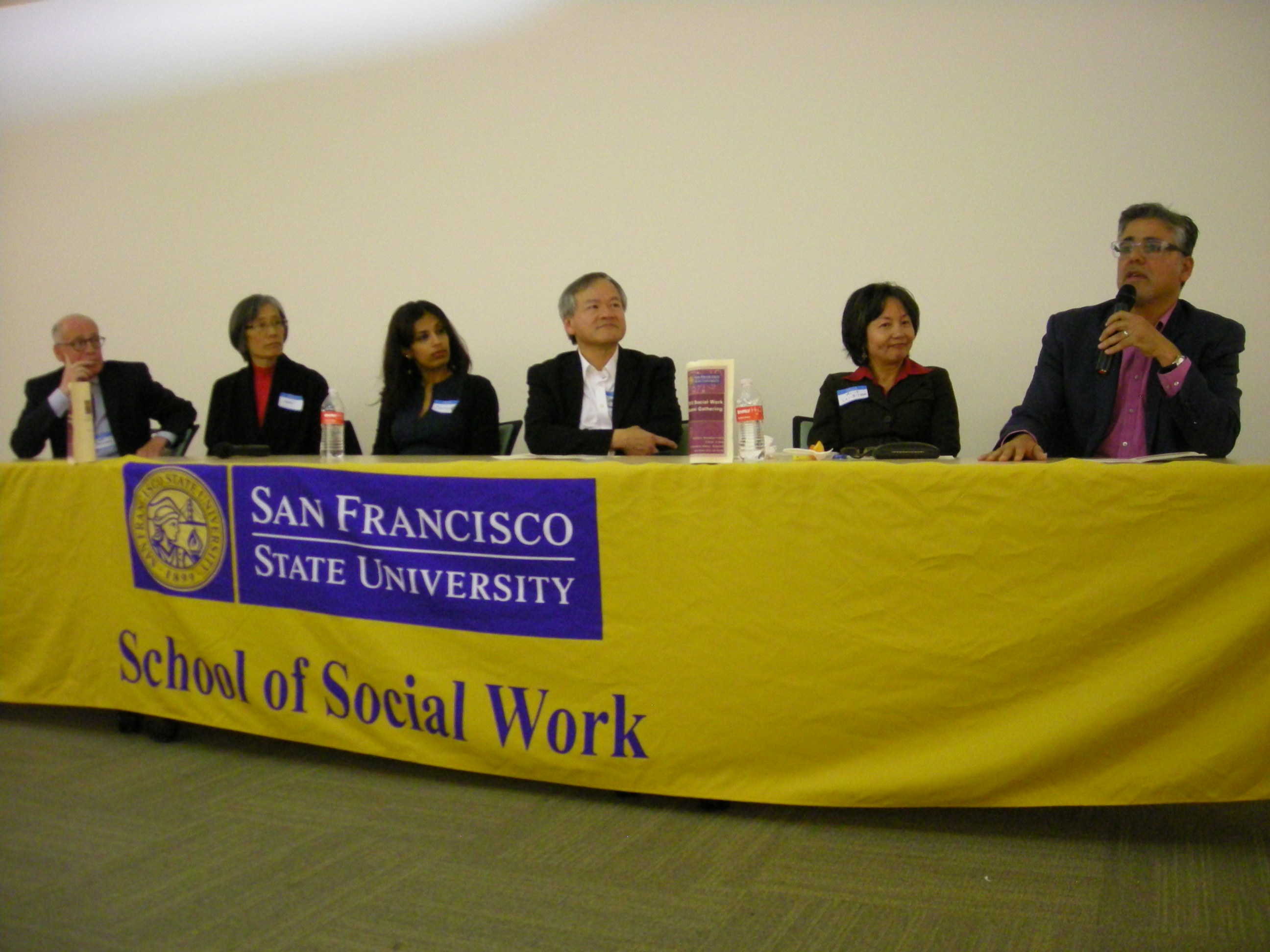 2013 San Francisco State University Social Work Alumni Awards Program Honorees.
Left to right: Stuart Oppenheim, Chief Heather Fong, Mariya Taher, Janlee Wong, Honorable Alice Lai Bitker and the Honorable John Avalos.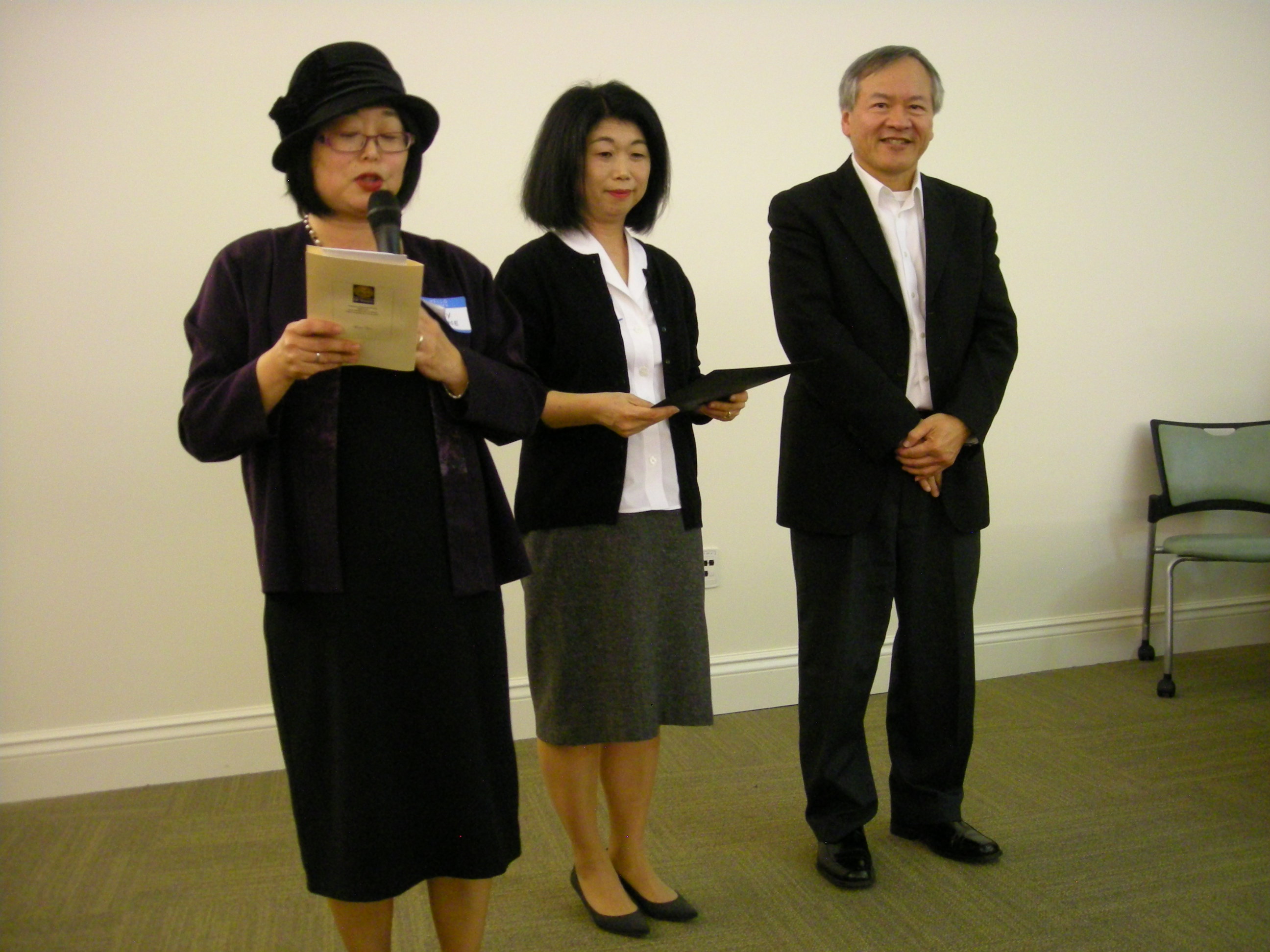 Janlee Wong receiving the 2013 Kenji Murase Distinguished San Francisco State Alumni Award. Left to right: Emily Murase, Miriam Murase and NASW-CA Executive Director Janlee Wong.