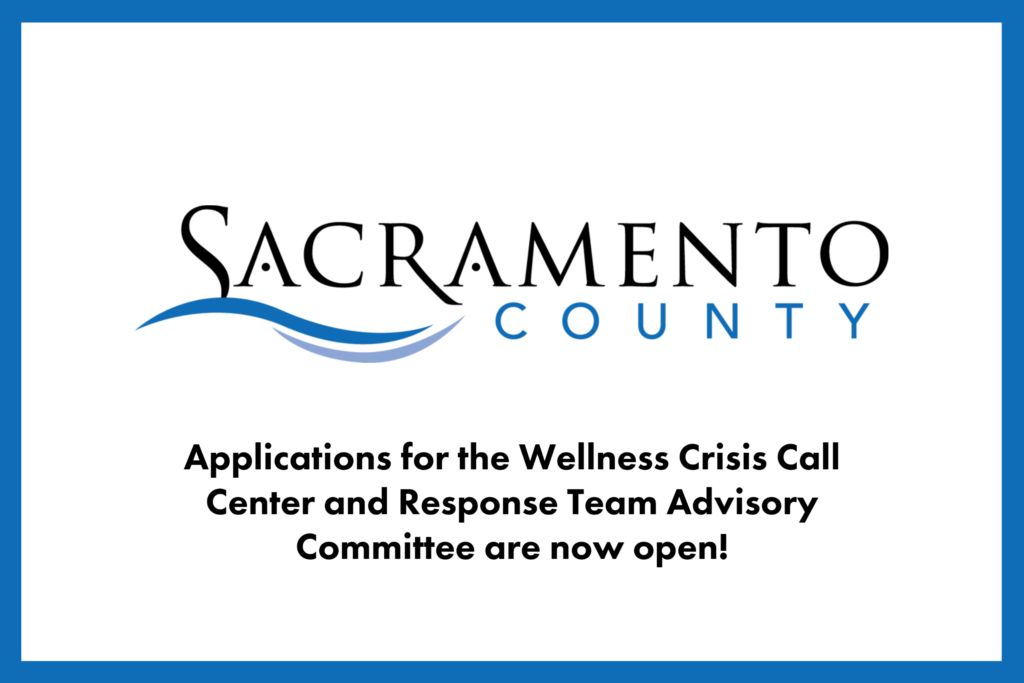 Applications for the Wellness Crisis Call Center and Response Team (WCCCRT; formerly known as Alternatives to 911) Advisory Committee is now open through June 3! The role of this committee will be to make program recommendations and review outcomes regarding the WCCCRT and the committee will also assist County Behavioral Health Services with transparency and provide connection to the community.
The WCCCRT Advisory Committee will have nine (9) seats and there will be a purposeful overrepresentation of community members to MHB members. Of these nine seats, three (3) shall be filled by current MHB members that meet specific qualifications and six (6) shall be filled by community members that meet specific qualifications.
They are prioritizing and compensating (with a financial stipend) those community members appointed to serve on this committee. We value a geographically, ethnically, and racially diverse applicant pool. We encourage applicants who themselves or a loved one:
Has lived experience with behavioral health challenges, or
Had a law enforcement encounter while experiencing a behavioral health crisis, or
Has previously or is currently experiencing homelessness, or
Is living with a disability, or
Is a survivor of intimate partner violence
They are accepting applications through June 3, 2022. The application form and more information are available in all threshold languages on the WCCCRT website.