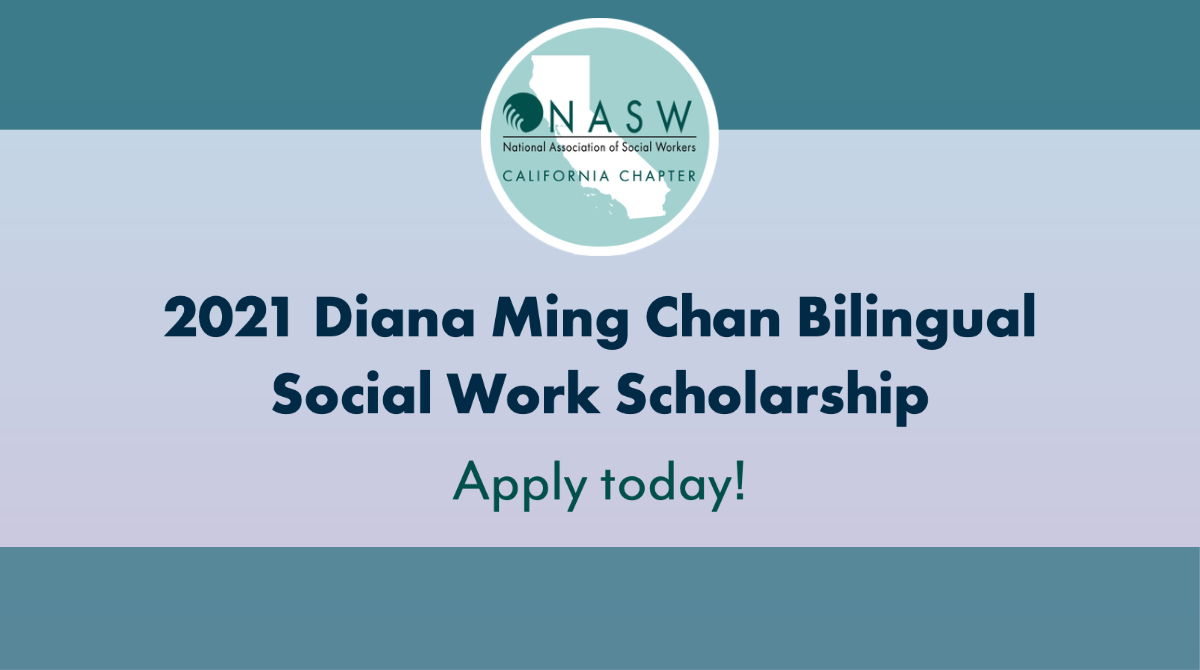 The Asian Pacific Islander Social Work Council (APISWC) of the California Chapter of NASW is proud to announce the applications for the 2021 Diana Ming Chan Bilingual Social Work Scholarship. Diana who lived from 1929 to 2008 was a well-respected social worker in the San Francisco Bay Area. She was one of the first Cantonese bilingual social workers in San Francisco Chinatown and advocated for the need of bilingual social workers. Diana was also known for her dumpling diplomacy where she invited top politicians to her home to discuss the importance of school social workers. Eventually, Diana was able to effectively lobby the San Francisco Board of Education to open up school positions for social workers. 
Up to three scholarships in the amount of $500 – $1,000 each will be awarded at the NASW–CA Annual Conference in October 2021.
BSW and MSW students are strongly encouraged to apply!
For more information on how to apply, please refer to the PDF flyer below!