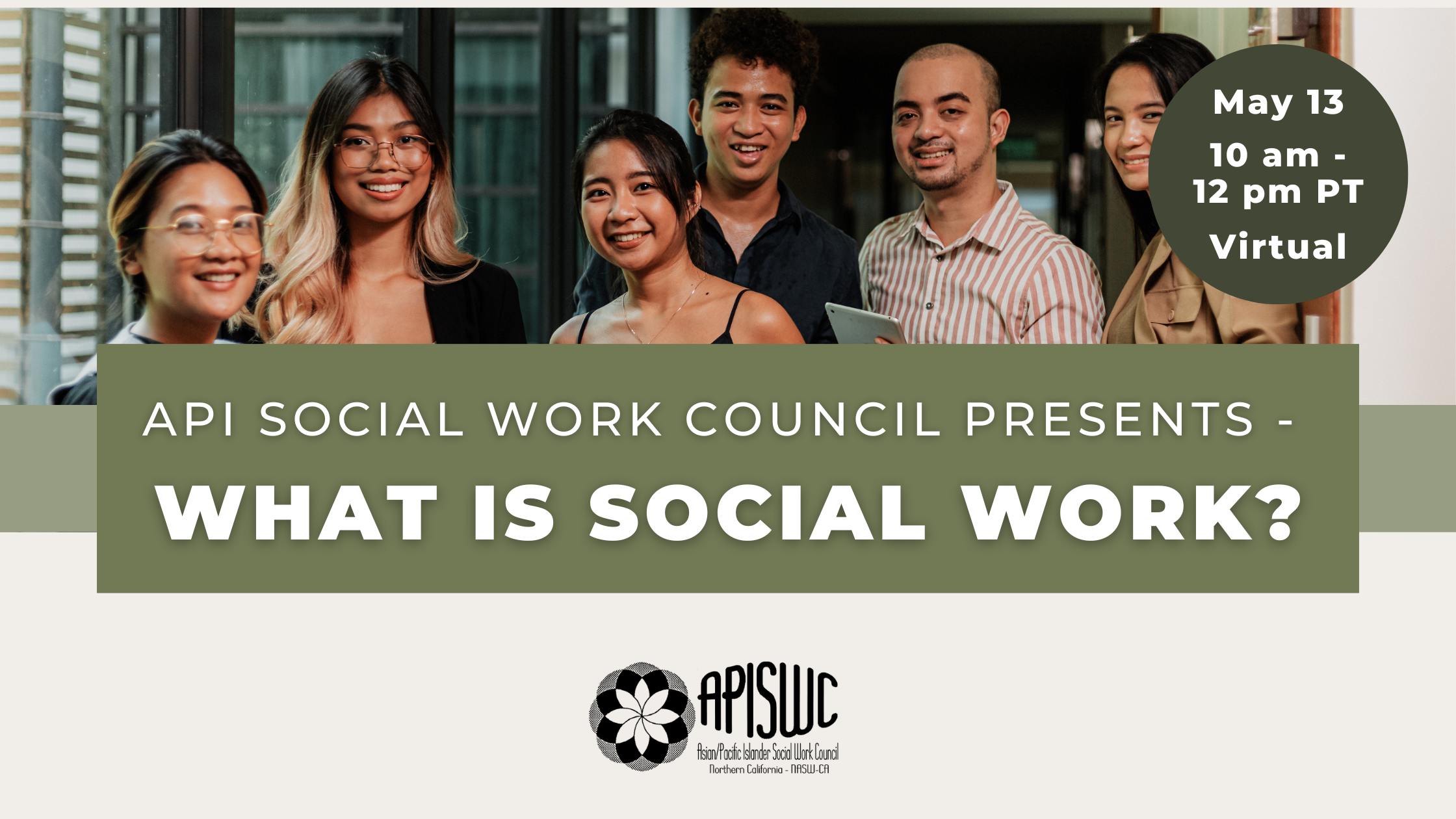 Interested or curious about a career in social work? Not sure what social work is?
Check out Asian Pacific Islander Social Work Council's "What is Social Work?" virtual event on May 13 from 10am to 12pm, featuring guest speakers with experiences in community mental health, children's bereavement counseling, geriatric social work, veteran mental health, and executive administration! Panelists will talk about how they got to their job now, what a typical day is like, and share some helpful tips and advice. Come curious, leave inspired! If you have any questions you want answered, submit it to apicouncilnorth@gmail.com.
Please contact apicouncilnorth@gmail.com with any questions. For more information on API Social Work Council, visit apiswc.org.