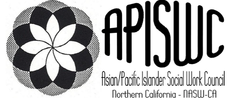 Job Opportunities:

1) Hiring Social Work Supervisors
Tenderloin Neighborhood Development Corporation (TNDC) is currently looking for social work supervisors who have a master's degree and some leadership skills.
The link is https://tndc.csod.com/ats/careersite/JobDetails.aspx?id=1002
Please put down referred by " Bei Zhang" when you apply, if possible.

2) Hiring Peer Support Worker
Job announcement for positions Peer Support Worker I/II (Tagalog/Spanish/Chinese Speaking Preferred):
https://www.governmentjobs.com/careers/sanmateo/jobs/2664088/peer-support-worker-i-ii-chinese-spanish-or-tagalog-speaking-preferred-open

3) Hiring Part-time Clinical Manager (LMFT/LCSW)
RAMS is hiring. Email resumes to jobs@ramsinc.org
https://www.paycomonline.net/v4/ats/web.php/jobs/ViewJobDetails?job=13125&clientkey=A32C65AA8C959FA50D577B70A733623E

4) Hiring Clinical Professors
From Rose Wong <rosewong@pacific.edu> :

I am pleased to announce the opening of two full-time faculty positions in University of the Pacific's new health care MSW program, located in Sacramento and based in the School of Health Sciences. I invite social workers who specialize in health care and mental health to apply for these positions at the following links:
The positions are also posted on the Council on Social Work Education Careers Website at: https://careers.cswe.org/
Applicants must possess a MSW degree and at least three years of post-MSW practice experience. A doctoral degree in social work or related field is desirable but not required.
The application consists of a cover letter, resume/curriculum vitae, and three references. The search committee will review applications beginning January 27, 2020, and the position will remain open until filled. Below are links to read about University of the Pacific and its new health sciences programs. I have also attached a program Information Sheet. Our program website is: go.pacific.edu/socialwork
I would be happy to answer any questions about the position by email (rosewong@pacific.edu).