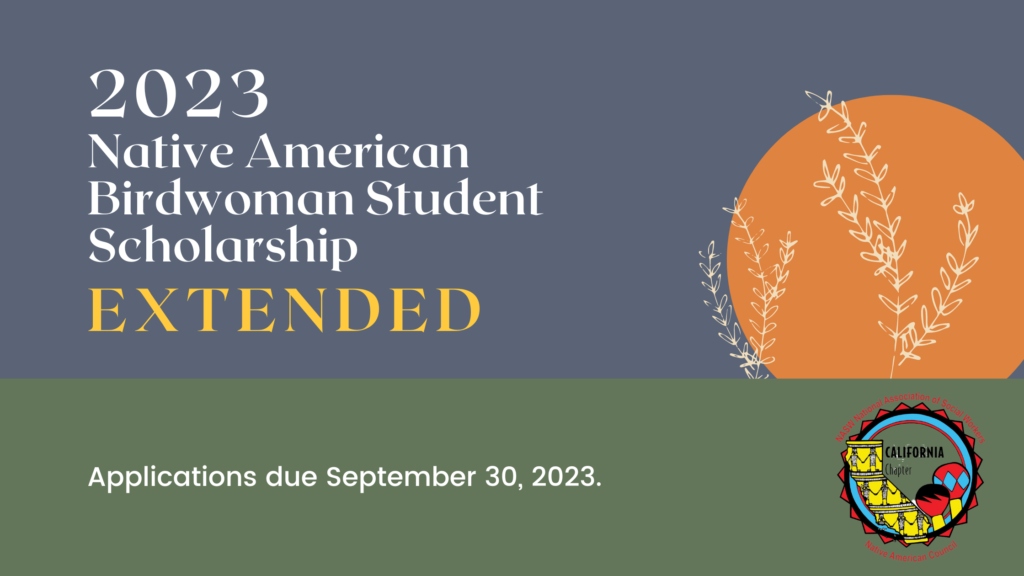 NASW-CA and the Native American Council recognize there are often numerous challenges Native Americans face when pursuing higher education. To increase access and opportunities for Native Americans, the Native American Council is extending the deadline for the Native American Birdwoman Student Scholarship to Saturday, September 30.
This scholarship provides up to 10 $1,000 scholarships to Native American undergraduates or graduate social work students in California. Previous scholarship recipients are welcome to apply again, with the understanding that applicants with no history of receiving this scholarship will have priority. Native Americans are one of the most underrepresented groups in colleges nationwide, and NASW-CA is committed to ensuring Native American students have access to quality education. We are dedicated to uplifting opportunities and resources for future social workers who will bring positive changes to their communities and our world.
Apply by Saturday, September 30, 2023.
Application eligibility:
An NASW member or

join NASW

(Students save up to 75% off regular membership rates)
Enrolled in a

Council on Social Work Education (CSWE)

accredited school of social work in California
In your senior year with a declared social work major (if applying as an undergraduate student)
Enrolled or accepted into a MSW program starting in the Fall (if applying as a graduate student)
Please contact membership@naswca.org with any questions about the Scholarship.