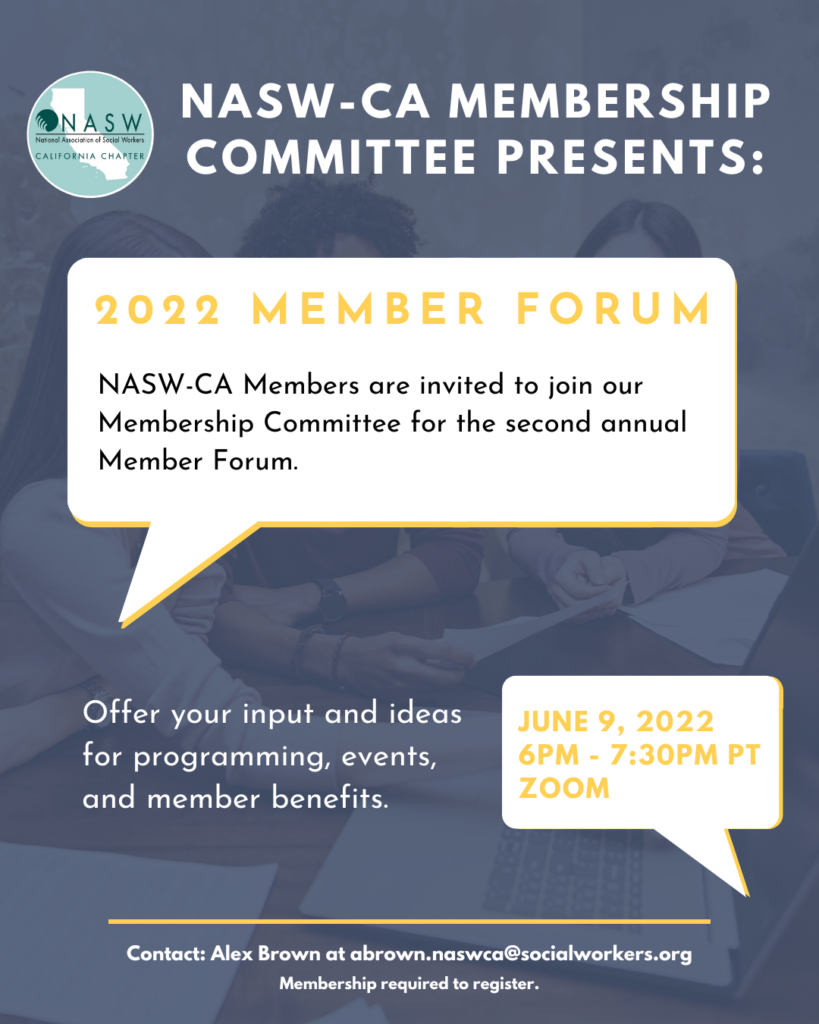 NASW-CA Members are invited to join our Membership Committee for the second annual Member Forum on Thursday, June 9 from 6PM – 7:30PM PT. Chapter staff will share the outcomes of last year's forum. Then, members will have the opportunity to join breakout sessions and offer input and ideas for programming, events, and benefits they are interested in. At NASW-CA, members drive change. We value your input and hope you will participate in our efforts to ensure that we are effectively supporting your professional development, helping you build social work community, and offering relevant benefits and opportunities to all members.
This free event is for NASW Members only. The deadline to register is June 7 at 5PM.
Please contact Alex Brown at abrown.naswca@socialworkers.org for any questions.