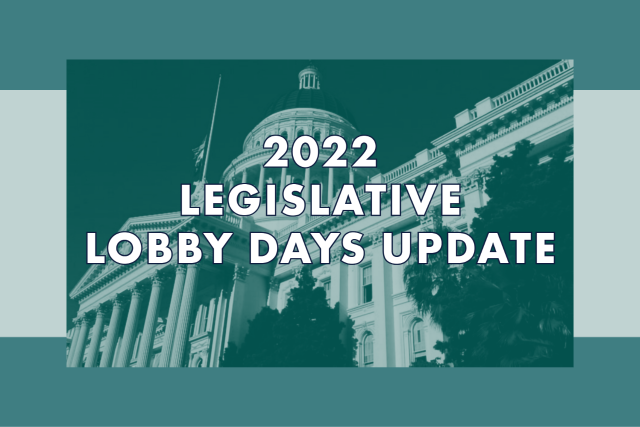 NASW-CA is looking forward to our upcoming Lobby Days on April 3 -4, 2022! We have recently made the difficult decision to make this event virtual. Several factors went into this decision as outlined below.
Besides Covid-19, the decision was based on upcoming construction in the Capitol Building. The east side of the Capitol, where almost all legislative meetings take place, will be replaced by a newer and technologically equipped structure. Capitol staff have started to move out of their current offices into another building, which will serve as their temporary headquarters while new offices are built. The temporary headquarters is very small, and offices will only be able to accommodate meetings with three people. Our lobby day teams include 8-10 people and at that, some of our participants are left disappointed when they are unable to secure a Monday appointment. There will be a few conference rooms in the temporary headquarters, but we strive to make appointments with all 120 legislators, so this will not work for an event our size.
A new annex to the Capitol building will be located in the footprint of the old structure, which will soon be torn down. The plan is for the new annex to be built in 2022 and completed by the start of 2025, but hopefully sooner.
In addition, with the uncertainty of a winter Covid-19 surge, combined with the challenge of potentially checking vaccination status, the writing was on the wall for this to be a virtual event in 2022. We also consulted with other organizations that sponsor large lobby days and found out they are also scheduling virtual events.
Last year, we were very excited by the success of our virtual lobby days and plan to replicate the best aspects of that program. We look forward to seeing everyone next year, but we hope to meet in person soon!
Registration is now open!
You can register for our 2022 Virtual Legislative Lobby Days by clicking here!